Bollywood actor Hrishitaa Bhatt and fashion designer Manali Jagtap launched the new Satyam Shivam Sundaram collection in Mumbai, India on May 30, 2014. Also present was Saurabh Gadgil, the marketing director of P. N. Gadgil Jewellers.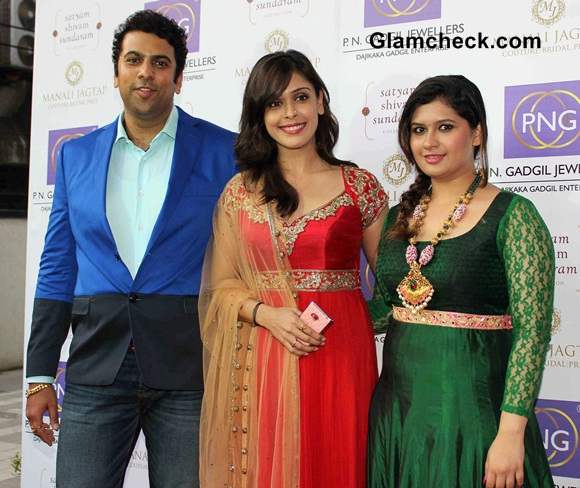 Hrishitaa Bhatt Launches  Satyam Shivam Sundaram Collection
Hrishitaa wore a red anarkali suit, embellished on the neckline and waist with gold embroidery while bands of white, black and more gold embroidery on the hem provided some relief from all that red. A sheer gold dupatta rounded out the outfit. Her hairdo was a little dated, but otherwise she looked pretty amazing.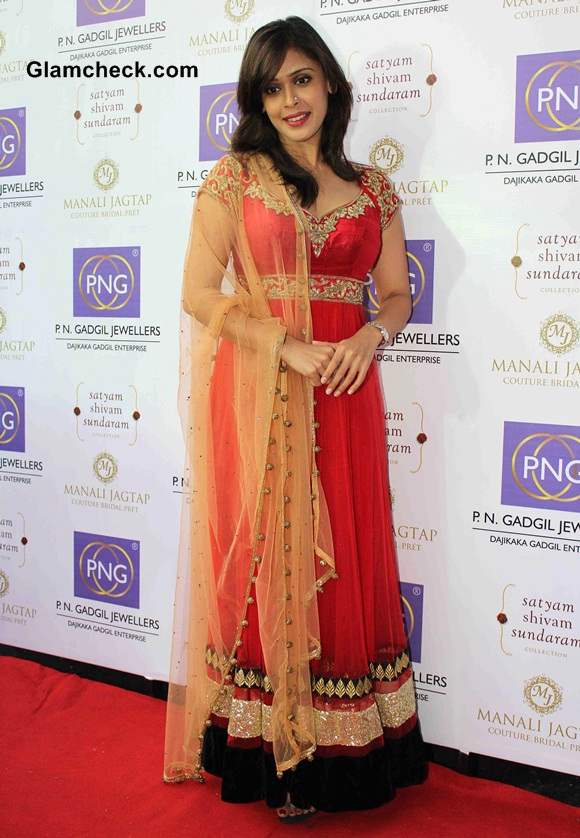 Hrishitaa Bhatt in Red Anarkali Launches  Satyam Shivam Sundaram Collection
Her last film Anuradha was a complete flop at the box office, bringing in a measly Rs 1 lakh on the first day. Hrishitaa seems to be unperturbed by what it, and in no hurry to do any other projects just yet.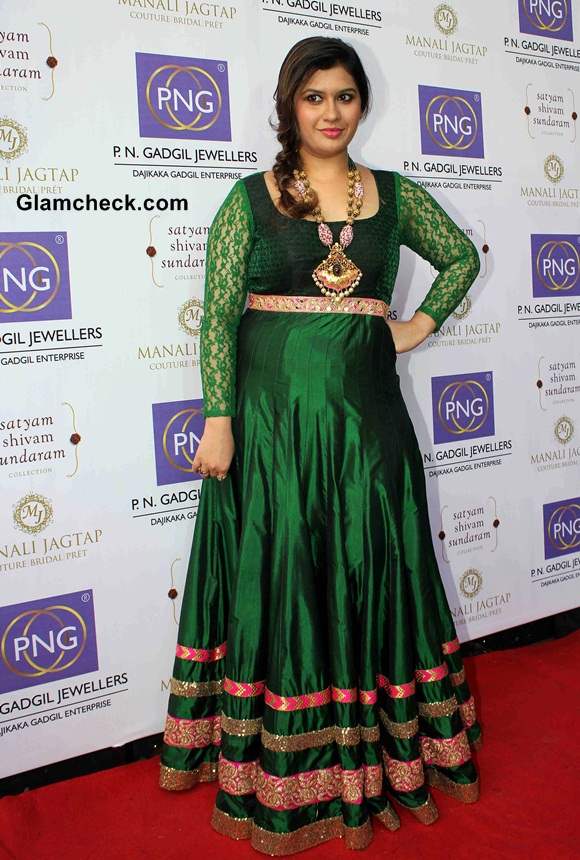 Fashion designer Manali Jagtap
Back to the event, Manali complemented Hrishitaa in a dark green anarkali suit featuring sheer lace sleeves and a pink and gold border. Since this could easily use a boost from accessories, she added a statement ethnic necklace but otherwise stayed away from jewellery.
Satyam Shivam Sundaram Collection Launch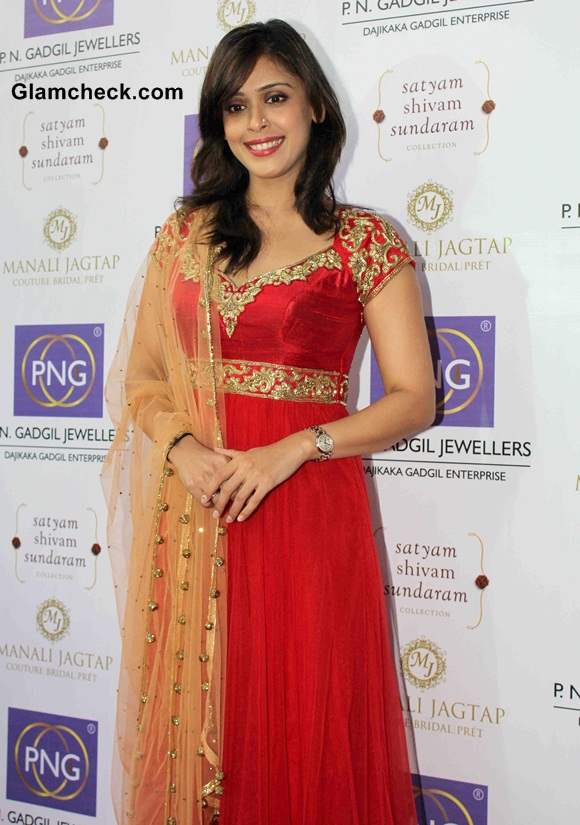 Hrishitaa Bhatt 2014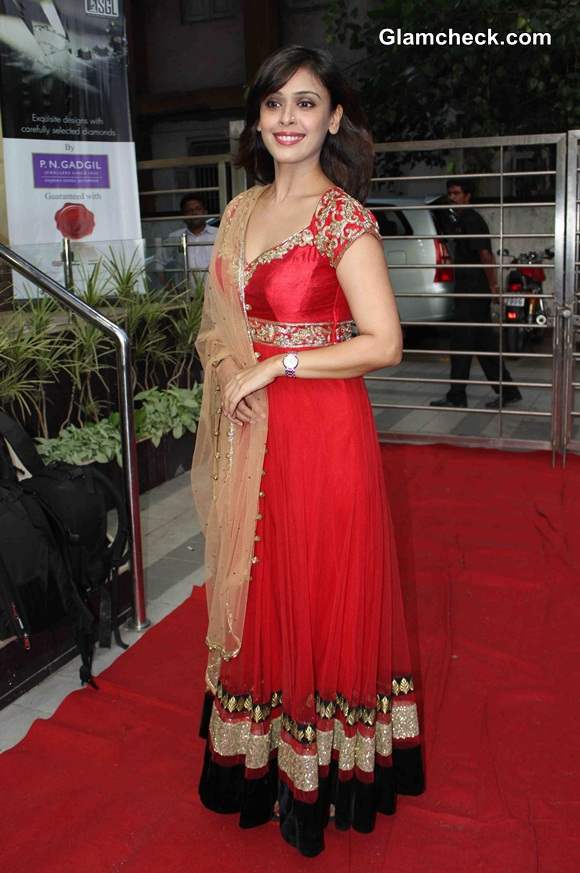 Hrishitaa Bhatt 2014 pics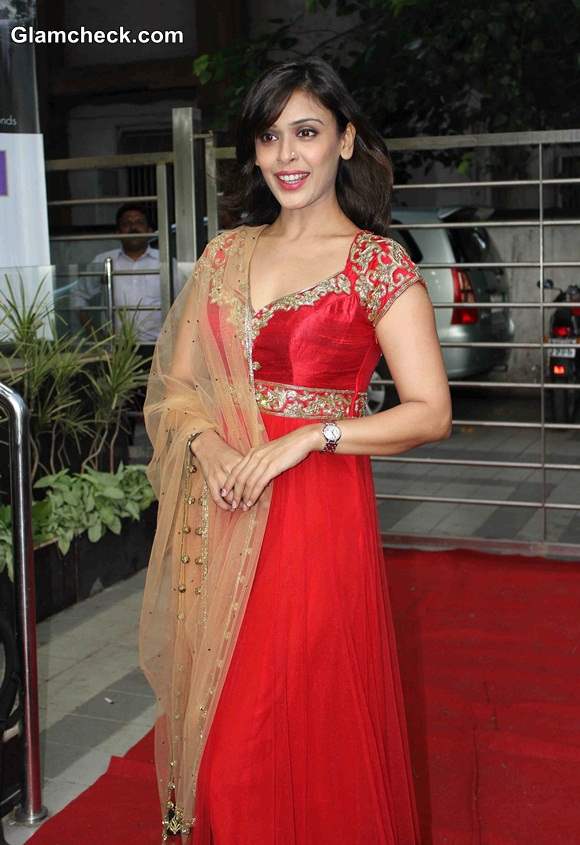 Hrishitaa Bhatt
Solaris Images