A painting exhibition entitled 'The Art of Extraordinary People' by Indian Mouth and Foot Painting Artists (IMFPA) was hosted by Gautam Ahuja, the MD of Ahuja Constructions at the magnificent Ahuja towers in Mumbai on 17th January, 2015.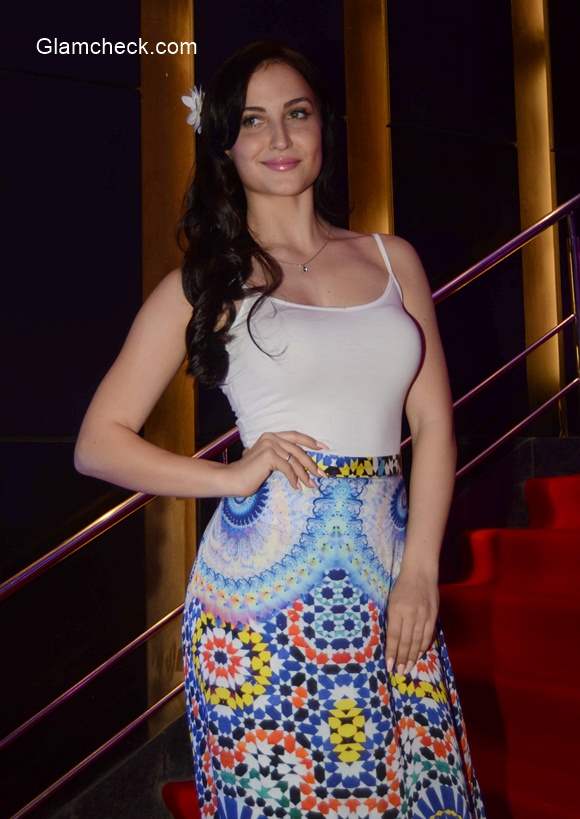 Elli Avram attends the painting exhibition The Art of Extraordinary People
The IMFPA was formed in 1956 and is an international, registered society of physically challenged artists. Rendered helpless to use their hands, these talented artists use their mouth or foot to convert blank canvas into breathtaking paintings.
Spotted at the exhibition were a number of well known celebs. Among them was the pretty Elli Avram who went for a natural, de-glam look.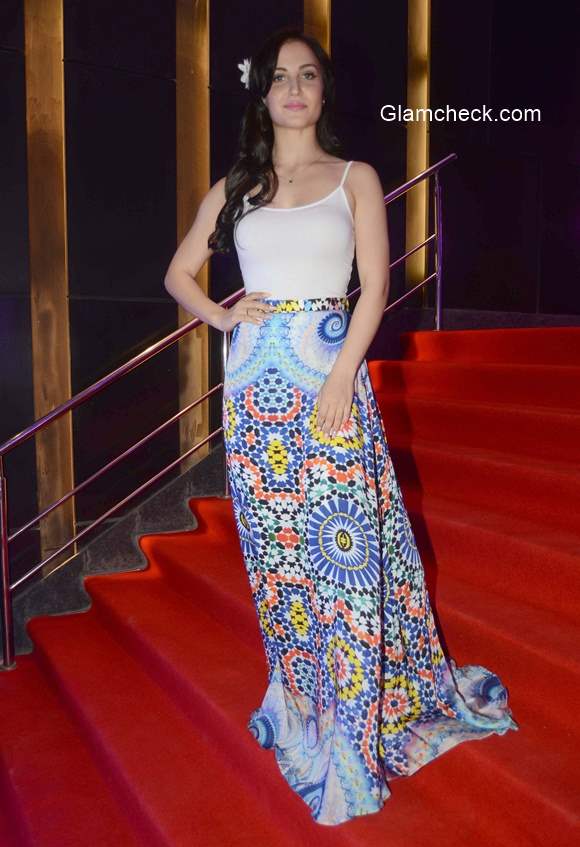 Elli Avram 2015 Pics
A white spaghetti top and a printed floor length skirt was her choice of attire for the event. Minimal accessories, light make-up, hair left casually open and a white flower pinned to the hair, we admit, she looked lovely especially with her naturally radiant skin.
Elli Avram 2015 at the painting exhibition The Art of Extraordinary People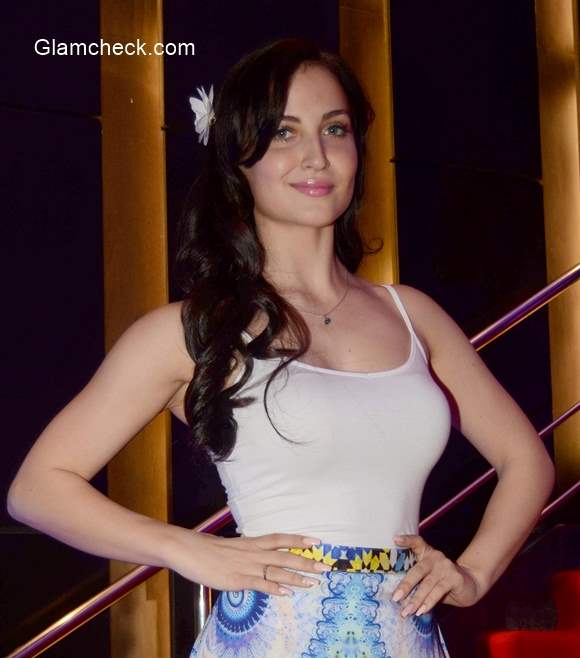 Elli Avram 2015 Pictures
Solaris Images