Vidya Balan brought some lovely color to the Mirchi Music award Bangla 2015 (Kolkata, 18th February, 2015) with her pink, orange and green multi-hued silk saree. Smokey eyes and nude lips and beautiful polki jewelleries added to the look.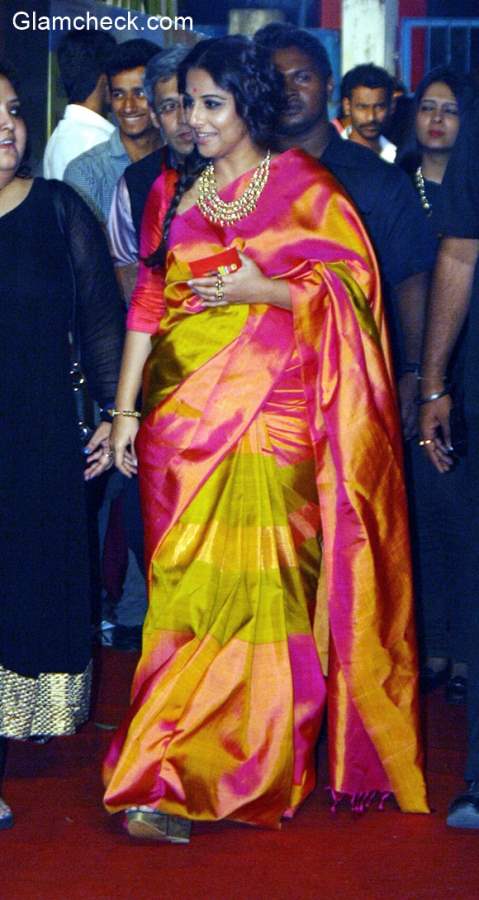 Vidya Balan in Sari at Mirchi Music award Bangla 2015
What we love about this look is her hairstyle, the classic French braid with lots of curls and a slightly messy appeal. It was her signature sari style but with a twist, should we say a French twist.
Add to that an infectious smile and there's a look we absolutely love. Vidya looked gorgeous!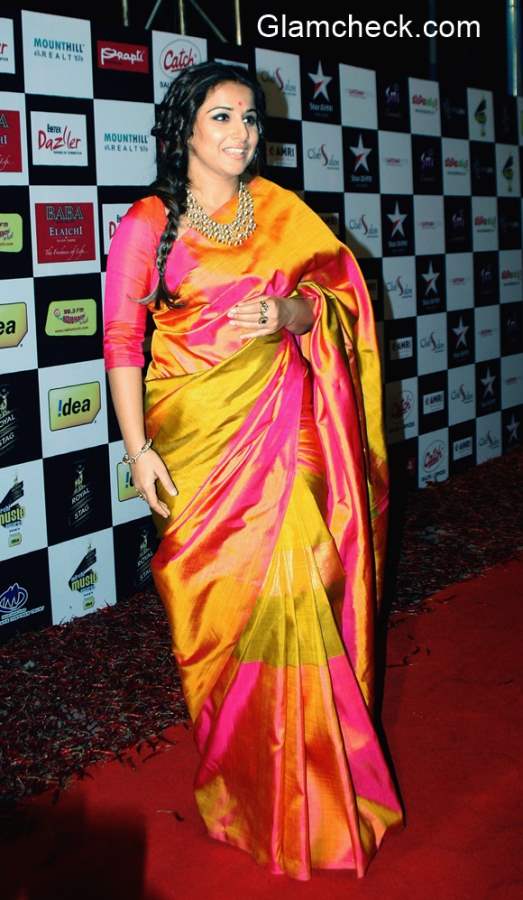 Vidya Balan in Sari 2015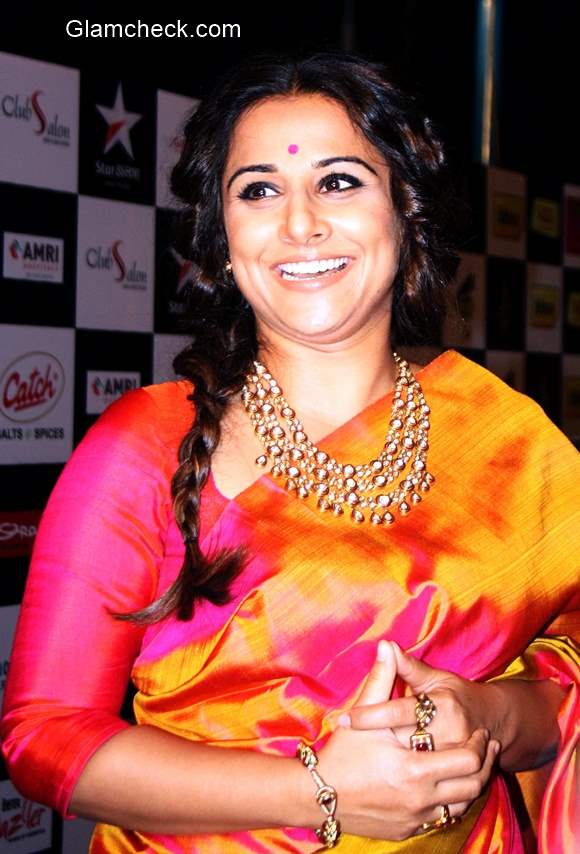 Vidya Balan 2015 pic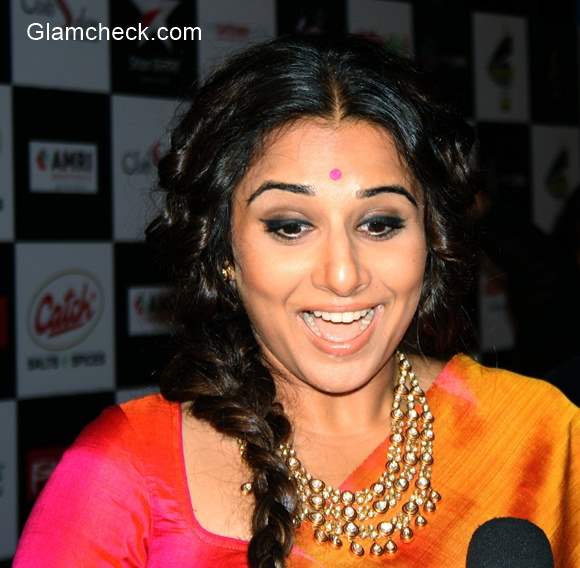 Vidya Balan 2015
Solaris Images