Entitled 'Unveiling the Apartment Today', Indian Designer Archana Rao launched her collection at the Lakme Fashion Week Summer Resort 2015 which was held in Mumbai on March 18, 2015. Archana's collection revolved around the feeling of nostalgia that one experience on returning to her long abandoned home or apartment to be precise.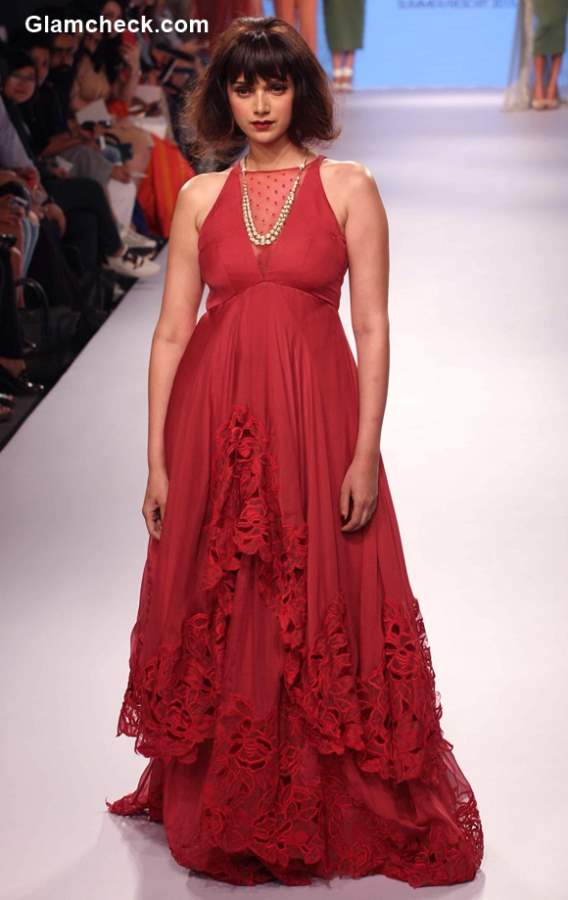 Aditi Rao Hydari for Archan Rao at the Lakme Fashion Week Summer Resort 2015
The French themed collection focussed more on draping styles and lace embroidery detailing. Starting off with nudes, pastels and soft hues, Archana's collection slowly moved on to darker hues.
The final showstopper garment was a dark crimson red gown beautifully carried off by Aditi Rao Hydari. It had an empire line, flowy silhouette with a peek-a-boo sheer neckline detailing and large floral lace hemline.
Aditi's styling was that really caught our attention – a messy faux bob with dark crimson lip, slightly overdone pink blush and luscious eyelashes. Now, can you blame us for mistaking her for a cute doll? She looked so beautiful.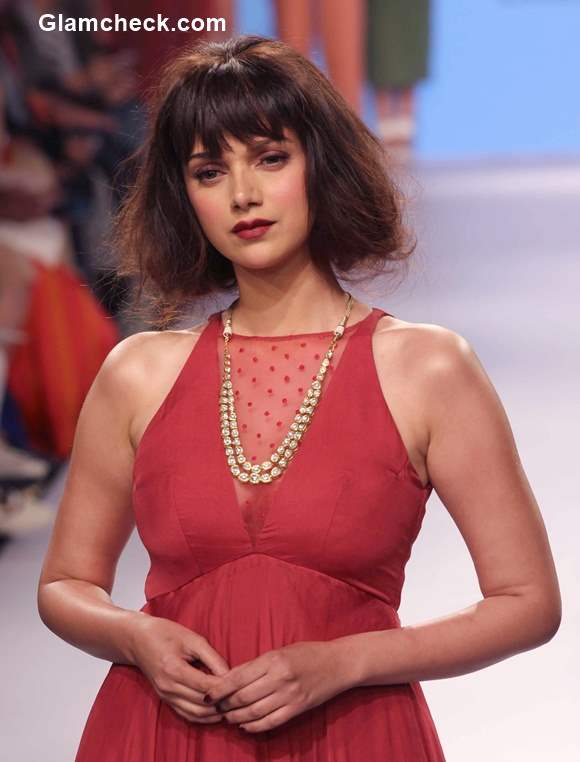 Aditi Rao Hydari at Lakme Fashion Week Summer Resort 2015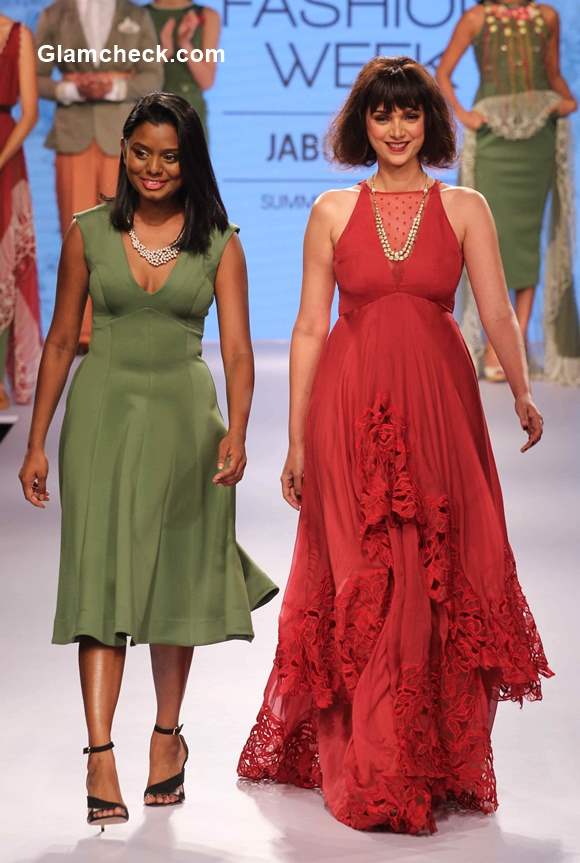 Aditi Rao Hydari at Lakme Fashion Week Summer Resort 2015 pics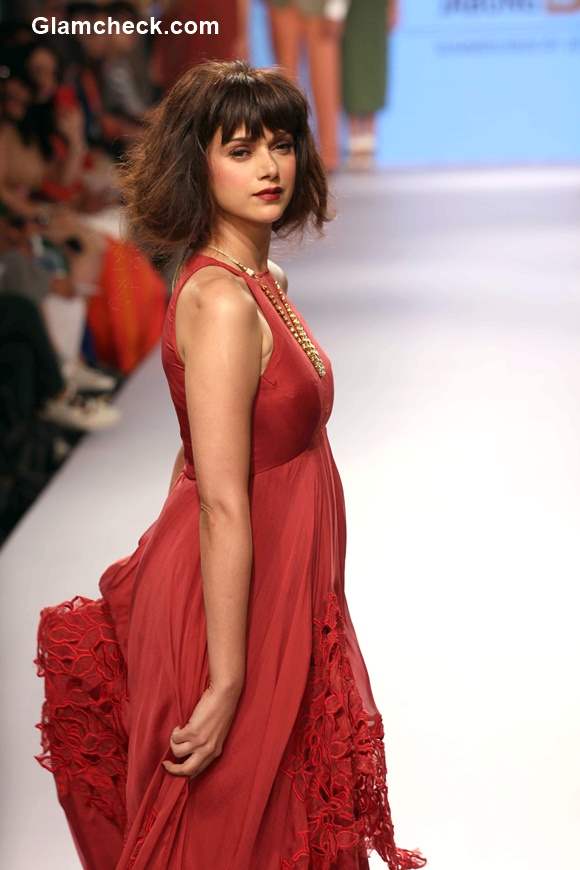 Aditi Rao Hydari Lakme Fashion Week Summer Resort 2015 pics
Solaris Images