The cute B-town couple, Soha Ali Khan and Kunal Khemu joined the likes of Malaika Arora Khan, Arbaaz Khan, Shilpa Shetty, Neha Dhupia, Mandira Bedi to name a few as they partnered with Ariel India to launch the unique 'Men & Women' washcare label.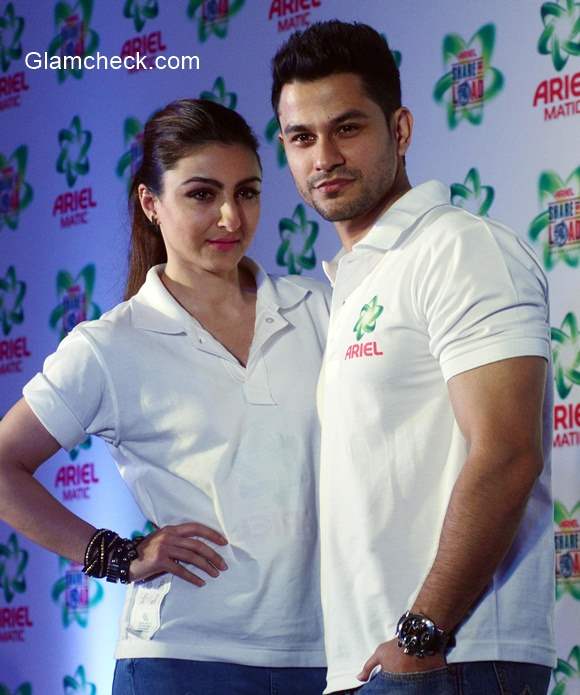 Soha Ali Khan and Kunal Khemu launche Ariel Men & Women wash care label
As a response to a survey conducted on Indian household that revealed a disappointing 76 % of Indian men stereotyping laundry as a woman's job, Ariel launched #ShareTheLoad a pan India movement with an aim to bust this gender inequality in household chores. Another survey revealed that a staggering 72% of Indian women chose to marry a man who will help with household chores, so Indian men really need to gear up.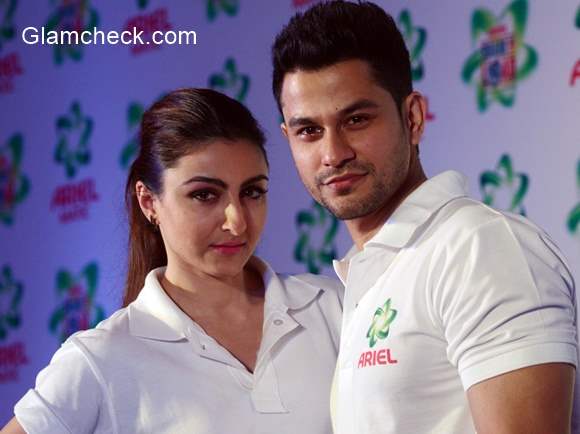 Soha Ali Khan and Kunal Khemu
With a number of Bollywood celebrity couples sharing their support to this movement, a 'why not?' question has been raised.
Take Soha and Kunal for instance, during the press conference held in Mumbai on April 14 for the launch of the 'Men & Women' wash care label by Ariel, Soha shared that her husband Kunal always shares the workload at home. They both have been associated with the movement from the beginning since this unique movement is an excellent way of spreading the message to the masses. As she put it, laundry is one of the easiest tasks a man can help with and that truly, equality in household chores is the key to a happy marriage.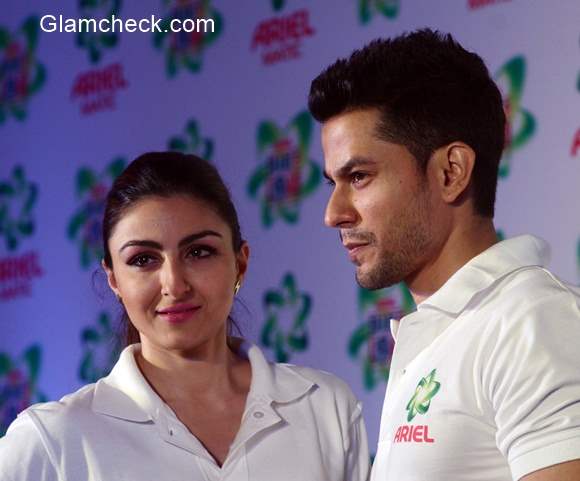 Soha Ali Khan and Kunal Khemu 2015
Kunal also showed equal excitement as he added that 82% of Indian men believe that sharing household work is important for a happy marriage but not too many men practice this on a daily basis. He firmly believes that equality in household inspires a quality family time and that sharing chores with Soha have helped them get much more quality time.
The label, besides the fabric care instructions, also carries a message that with Ariel, anyone can bear the laundry load.
Masaba Gupta, a famous Indian designer, has also chosen to support the movement by inserting the label on her designs.
Solaris Images