Deepika Padukone looked the picture of glamorous casual recently, when she made an appearance at RED FM studio in Mumbai to promote her movie Piku. It is not really easy to look casual and glamorous at the same time, but Dippy (as the beauty is also popularly known as) made a fine balance with her outfit and stylization for the day.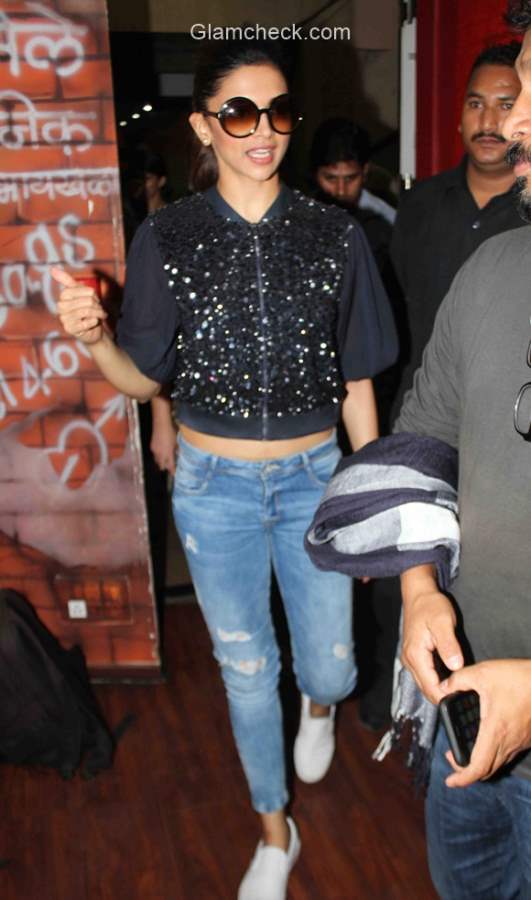 Style Check – Deepika Padukone Makes a Stylish Appearance at Red FM Mumbai
The actress wore a striking black sequins sporty jacket featuring balloon sleeves. This was paired with distressed cropped denims. Sporty loafers in white completed her attire. And, of course, we can't help but sigh at those super toned abs. Huge go go glasses in black added the movie star aura to the look.
Ms Padukone's hair was done up in one of her favourite styles, in a high back brushed ponytail. She sported minimal makeup, with a hint of nude lipper and winged eyeliner. The hair and makeup went hand in hand with her outfit, and overall made for a smart look.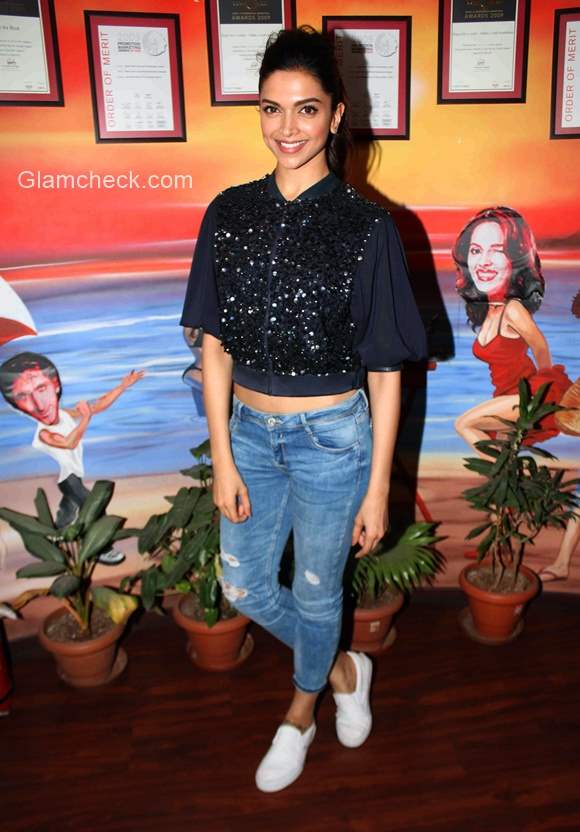 Style Check – Deepika Padukone Black Crop Top blue denims
Piku is currently running in cinemas all over the country and Deepika has been getting rave reviews for her portrayal of the protagonist in the movie. Recently, Deepika Padukone also launched a Piku Gold Jewellery collection, inspired from her accessorization in the film.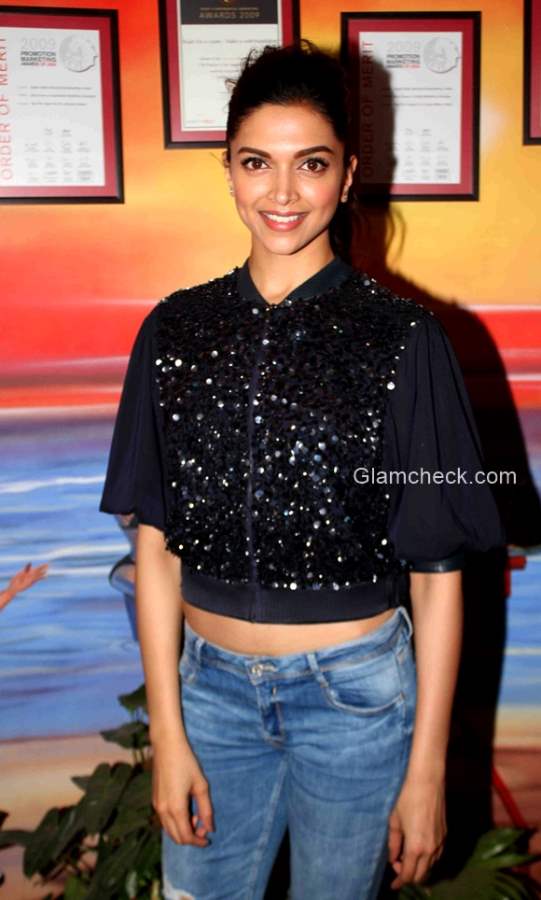 Deepika Padukone Black Crop Top blue denims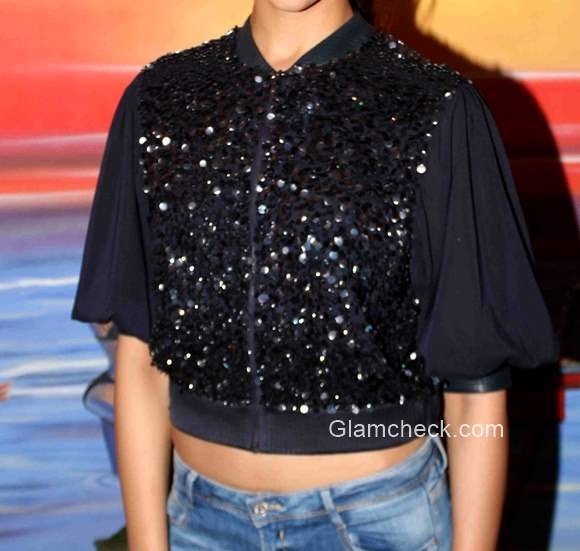 Sequinned Black Crop Top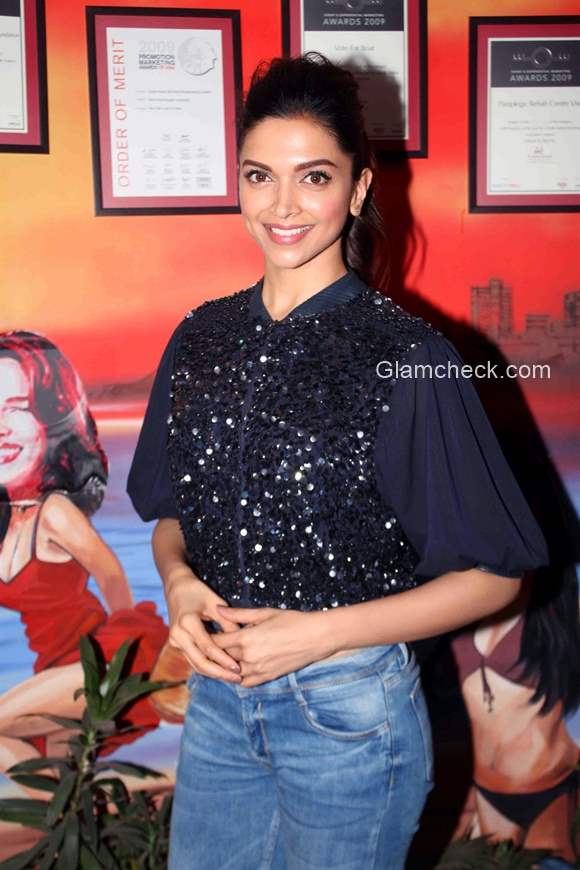 Deepika Padukone 2015
Solaris Images