Giving us another fabulous look during their film promotions, here's the 'Tanu Weds Manu Returns' actors Kangana Ranaut and R Madhavan. We picked this one from their recent film promotion on Monday, May 18th in Mumbai.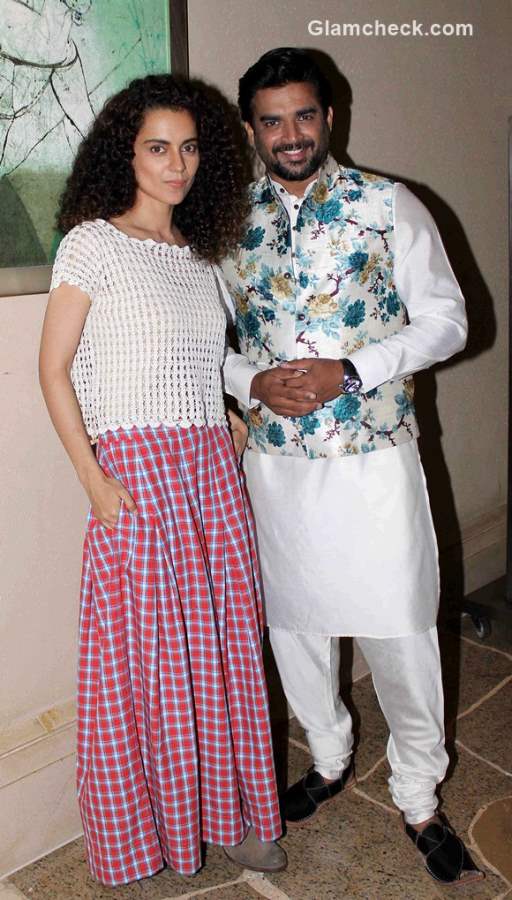 Kangana Ranaut and R Madhavan promote Tanu Weds Manu Returns
Kangana went for a breezy casual ensemble in crochet top and plaid bottom from Péro. The skirt choice made us a little sceptical – the print combined with the heavy silhouette didn't look interesting.
But that's not to say Kangana didn't look good. She looked lovely. Her curly hair and the light make-up gave such a relaxed cool vibe. She made this work somehow.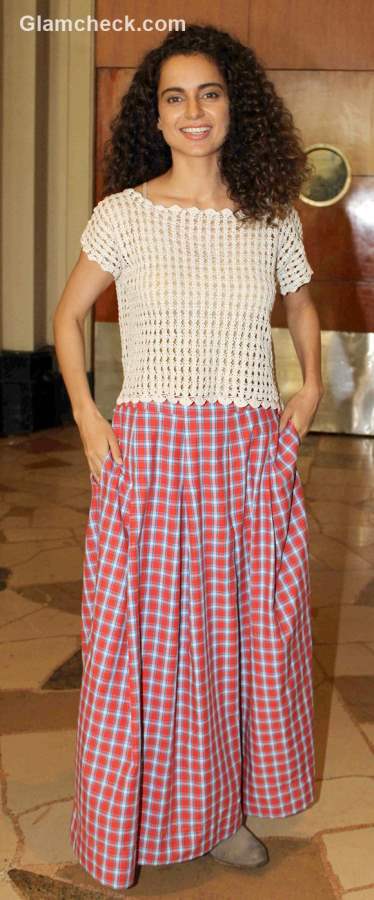 Kangana Ranaut casual look 2015
The one who really surprised us was Madhavan. Yes, he wore his traditional kurta-pajama but look at the floral print vest. How often do you get to see a man try florals? We're giving Madhavan thumbs up!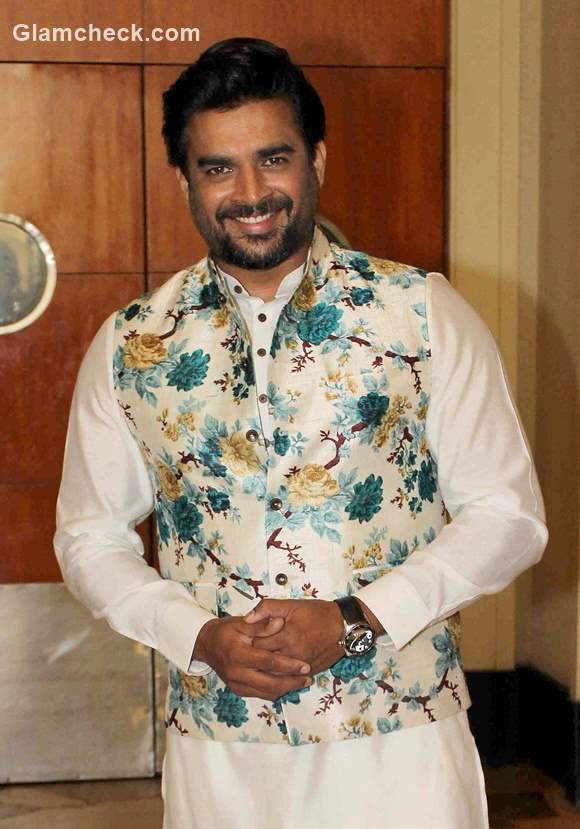 R Madhavan 2015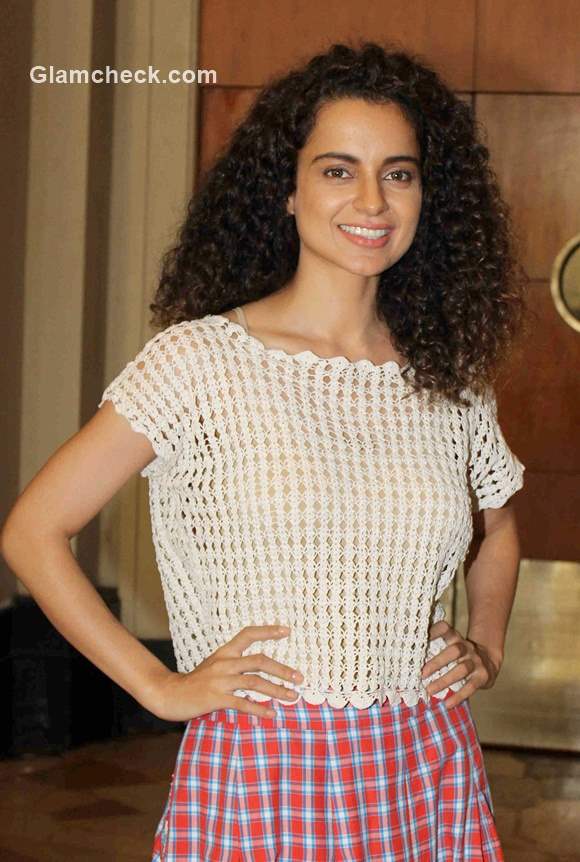 Kangana Ranaut casual 2015
Kangana Ranaut 2015
Solaris Images