The trailor of the much awaited political thriller directed by Kabir Khan, starring Saif Ali Khan and Katrina Kaif – film 'Phantom' was launched at a gala event in Mumbai on July 25th. Present for the unveiling of the trailor were the two lead actors Saif and Katrina alongside director Kabir Khan and the film's producer Sajid Nadiadwala.
While the men kept chose to sport smart casuals, Katrina glammed up in a blue colored Prabal Gurung suit – a stunning outfit that looked even better on Ms. Kaif. She kept the styling close to her comfort level i.e minimal make-up, hair simply worn down and signed off with classic ankle strap heels. A little more experimentation would have been good but still, Katrina wore the look well. She looked fabulous!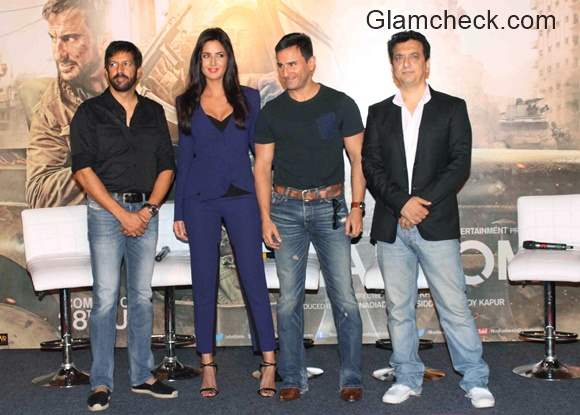 Trailor launch of Phantom
Interacting with the media, Ms. Kaif disclosed that the action scenes in the film were unlike those in Dhoom 3 and Ek Tha Tiger which were larger than life. Action was an integral part of Phantom and related to real life situations. Interestingly, she was keen on doing more action scenes in 'Phantom'. She had insisted for a scene with a big gun and in fact, she wanted to do all the action sequences that Saif got to do!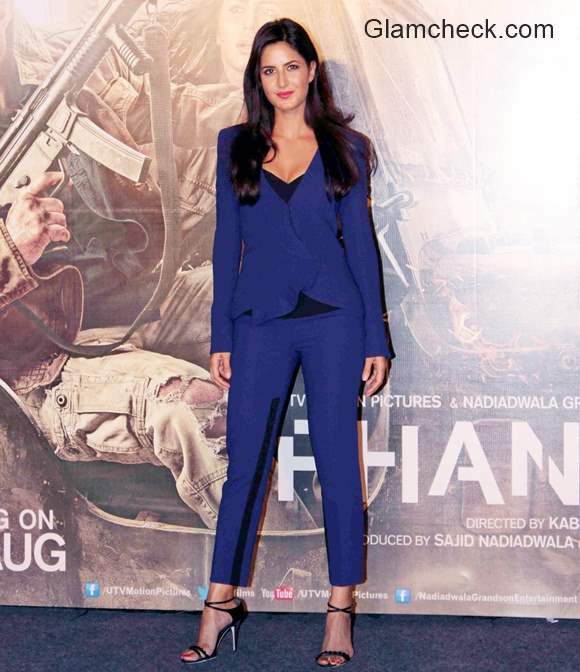 Katrina Kaif in Phantom
Katrina was also full of praises for her co-actor Saif, with whom, she had a great time filming together. Calling him a perfect gentleman, she said he was smart, a good listener and great to work with. Saif had knowledge about things beyond films and thus, they discussed a lot of topics.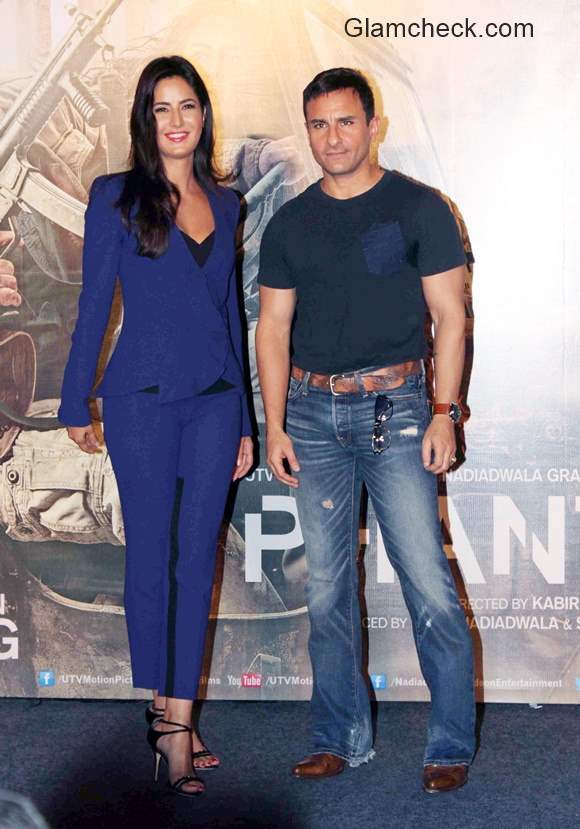 Katrina Kaif and Saif Ali Khan in Phantom
Their action-packed film 'Phantom' is based on the aftermath of the 26/11 Mumbai attacks and global terrorism. It is an adaptation of S Hussain Zaidi's novel Mumbai Avengers and its screenplay has been written in co-ordination with the author.
Lead actor Saif Ali Khan told media that he loved working on such films, especially with a director like Kabir Khan. He disclosed that he felt more secure when Kabir was at the helm of affairs.
The 2 min and 42 seconds trailor video of Phantom begins with visuals of the 26/11 Mumbai terror attack that happened 2008. The original speech by Hafiz Saeed, whom India strongly believes is the mastermind behind the attack, has also been included in the video.
Catch the action packed thriller 'Phantom' on the screens on August 28.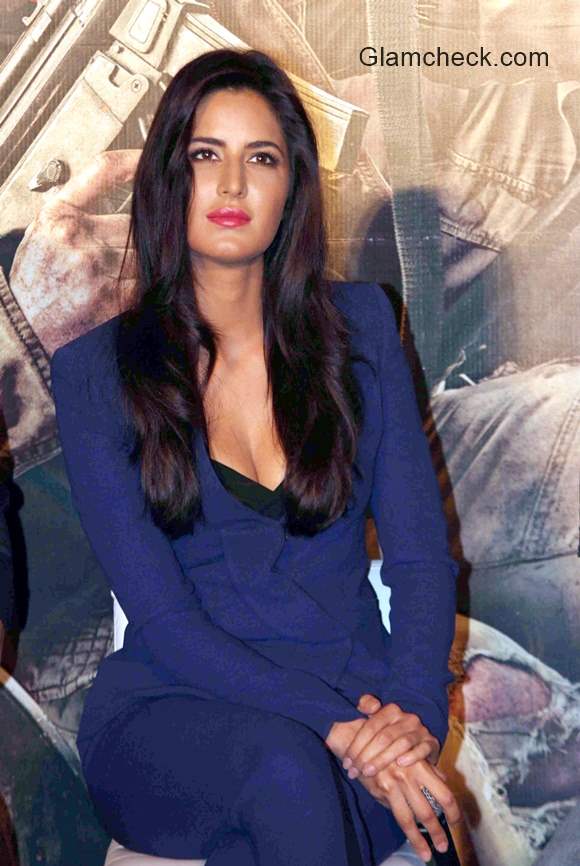 Katrina Kaif at Phantom Trailer Launch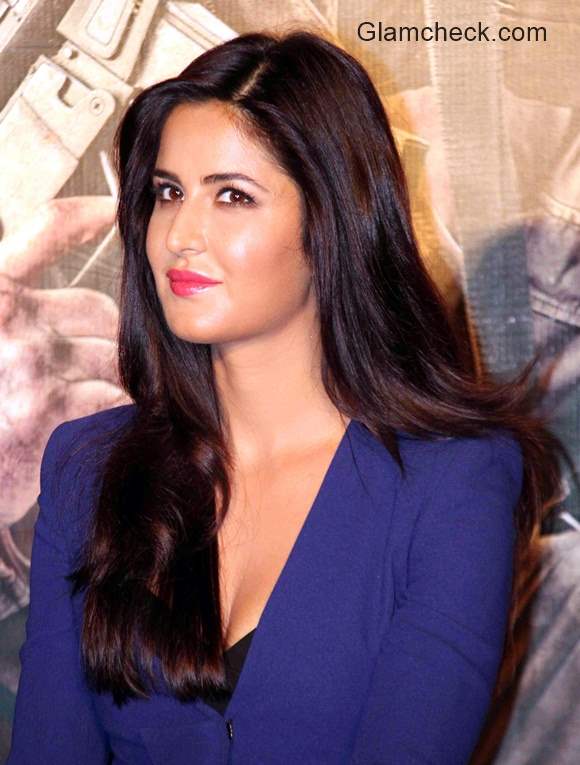 Katrina Kaif 2015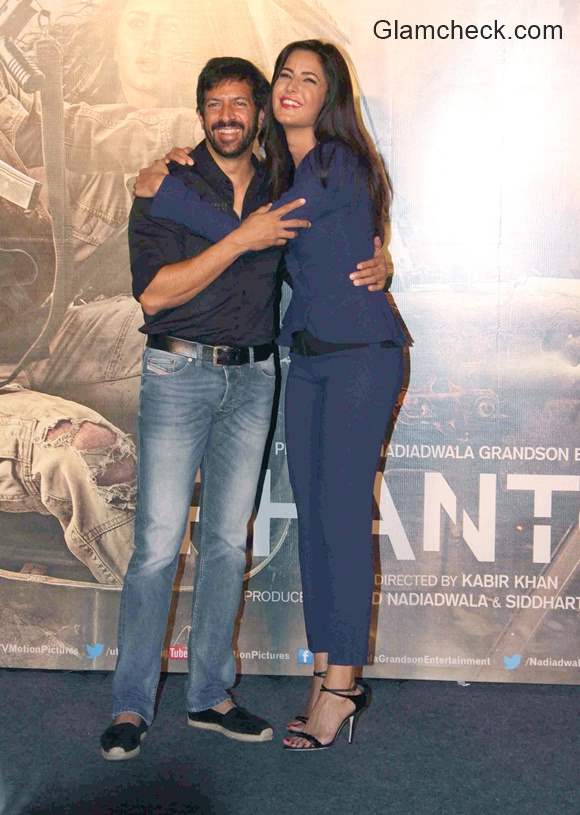 Phantom Trailer Launch
Solaris Images