Shampoo brand 'Pantene' roped in popular Bollywood actress Anushka Sharma as their brand ambassador for the new 'Best Ever Pantene'. The new range of products was launched at ritzy event held in Mumbai on Wednesday, July 29th.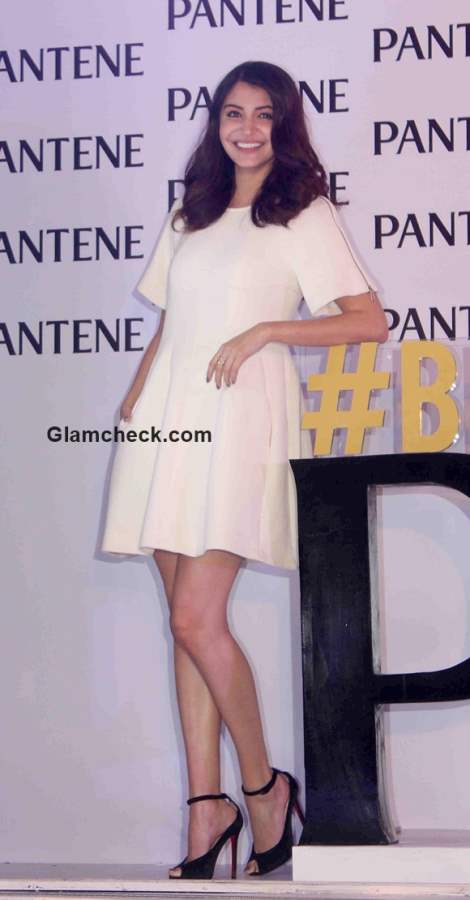 Anushka Sharma launches of Best Ever Pantene
The actress decided to sport the brand's colors in a high fashion Dior dress and black ankle strap Louboutin heels. Wearing her hair in soft waves, a light make-up completed the look. Simple and elegant, Anushka looked lovely!
Said Ms. Sharma that she has switched to the new, best ever Pantene for her best ever hair. It has been touted that the new Pantene is the world's first formulation to penetrate the hair's surface to work deep from the core to restore and maintain a stronger, shinier and best ever hair.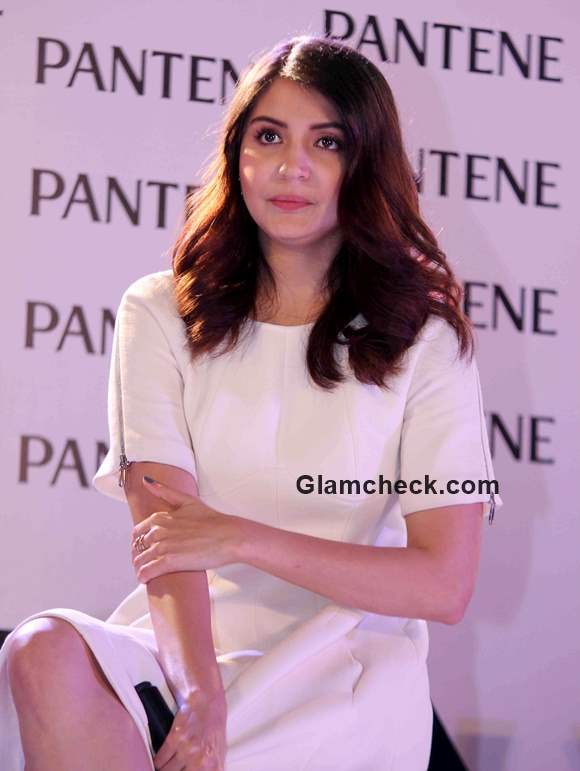 Anushka Sharma at Best Ever Pantene Launch
Anushka stated that she decided to endorse Pantene's new range only after trying the brand's shampoo + conditioner and seeing the amazing results for herself. On switching her endorsement to Pantene, she said that today's girls like her love experimenting with their hair. But with experimentation, the risk of compromising on hair's health becomes high and that's why the new best ever Pantene comes in. From the first wash itself, her hair texture improved and with every wash, it just got better. Pantene's new shampoo and conditioner made her hair strong and healthy inside and shinier outside. The actress added that she was no longer concerned about split ends or hair fall.
Laying further claim to the products' benefits, Anushka said that after using 'Best Ever Pantene', her hair looked great even at the end of long shoots, crazy schedules and umpteen styling. It erased the damage of 100 blow dries, allowed one to try 30 different styles and stand up to 450 °F. She said that she was glad to have switched to Pantene as it has given her best ever hair.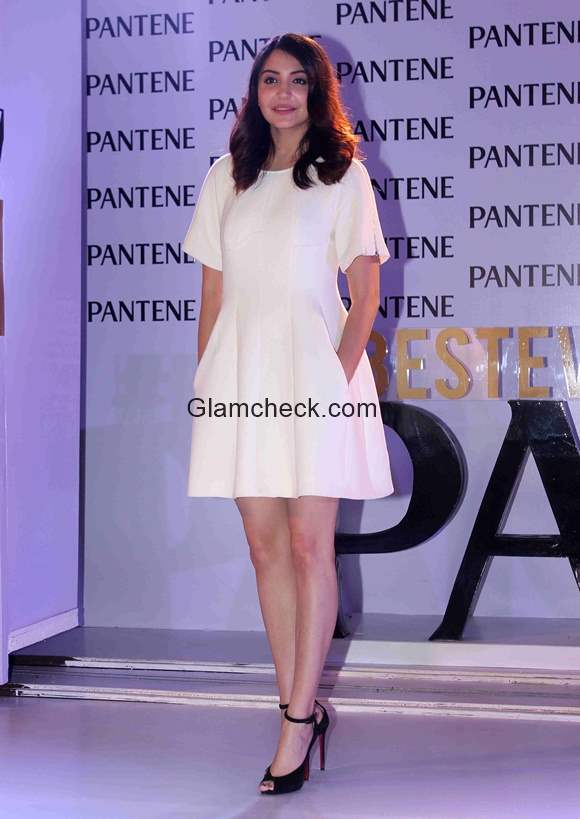 Anushka Sharma in White Dress
The main USP of the best ever Pantene range is that it has been equipped with the revolutionary Pro-V formula technology that restores hair strength and shine from within. While other products address only the remaining 5% of outer hair damages, Pantene products has Keratine damage blockers and histidine that goes deep inside the hair shaft, right to the cellular level where 95% of the damages exist. As they say, when the hair is strong and healthy from the inside, a beautiful shine will be visible.
Best Ever Pantene will be available across all major stores in the country.
Solaris Images