Black is classic and nude is one of the biggest trends of the year. If you're remotely fashion-savvy, then you've probably made these calculations yourself and have wondered how to team these iconic colors into one ensemble so that you're oozing double the style. Haven't quie figured it our yet? Never fear, Bollywood celebs are here. Living in the limelight and having to look good all the time means that their fashion senses are more honed than ours ever will be.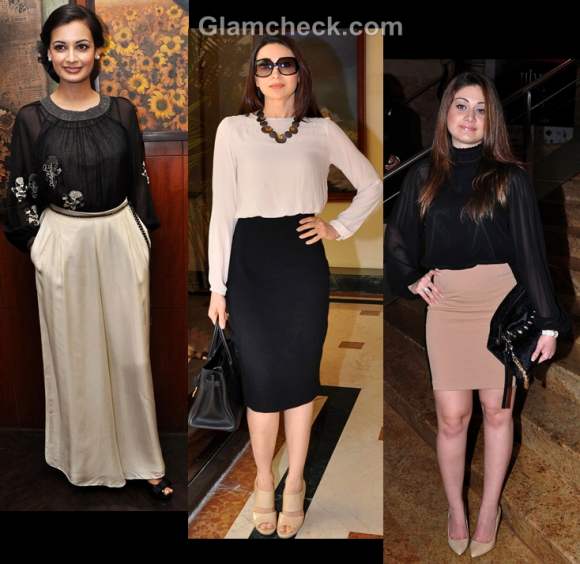 Bollywood Style Inspiration: Team Beige & Black the Celeb Way
So sit back and take a look at how the stars paired nude and black to come up with some inspiring ensembles.
Dia Mirza – Demure Diva
Here's a look that's laidback, cute, soft and feminine. Dia teamed a full-length nude skirt with sheer black top that featured white floral embroidery on the sides.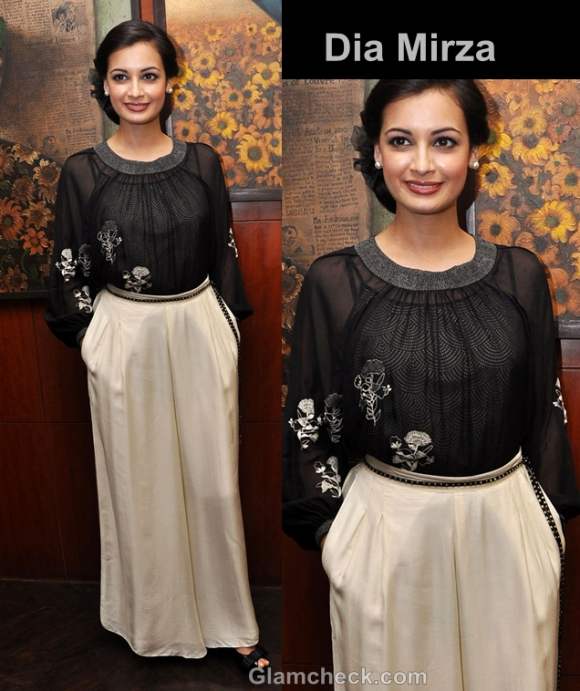 A spaghetti top with white geometric designs was visible underneath the sheer blouse as were her black bra straps – something that should have been looked into but we'll let it pass since the rest of her ensemble gets full points.
Karisma Kapoor – Brimming Over with Elegance
How does she manage to look so effortlessly elegant all the time? Maybe it's the inherent simplicity of her outfits.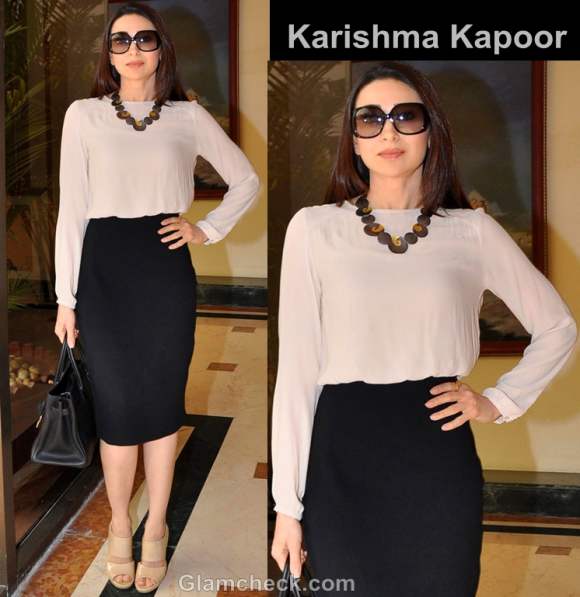 Karisma Kapoor paired a flowy, full-sleeved nude blouse with a black pencil skirt, accessorizing with nude heels, a black handbag, sun glasses, and an interesting necklace. She looks classy and sophisticated, her trademark qualities somehow infused into her ensemble.
Shefali Zariwala's Out-on-the-town look
Ah, but just because something is classic does not mean you can't sport it when you want to have some fun.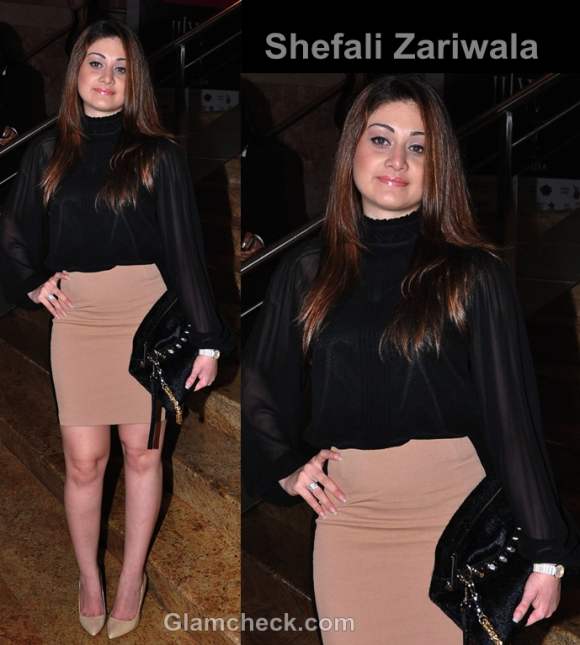 Shefali Zariwala is obviously headed out to party and she does a reverse-Karishma with her look. She donned a black flowy blouse with a short nude skirt, toting a black over-sized clutch purse and slipping into a pair of pointy nude pumps. Yum! 
Image: IPA