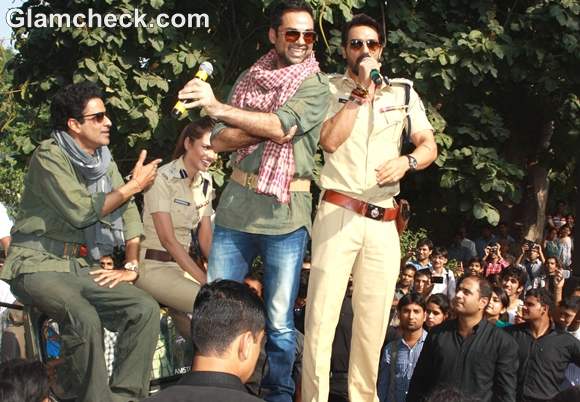 Cast of Chakravyuh Promote Film at Hindu College
The star cast of the upcoming political thriller "Chakravyuh" created a furore as they arrived at Hindu College, Delhi University to fulfil their promotional duties.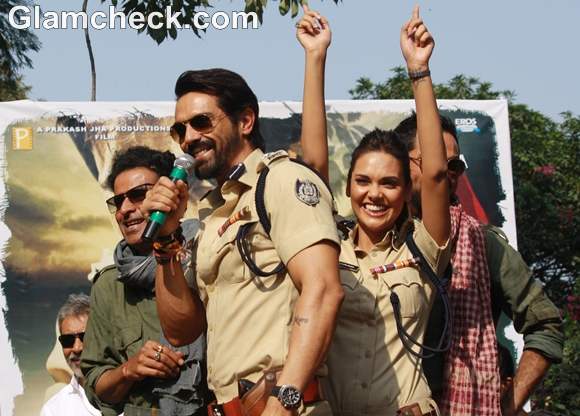 Cast of Chakravyuh Film at  Hindu College
The producers are looking to break box office records by releasing the film mid-week (Wednesday, October 24) to coincide with Dussehra. The cast is doing everything it can to hype up the film as much as possible to that end.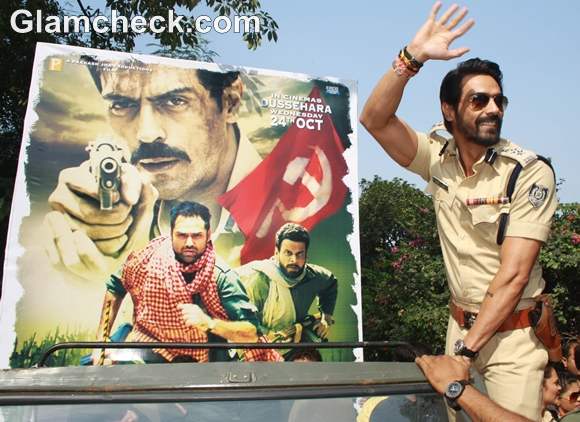 Arjun Rampal "Chakravyuh" Promote Film at Hindu College
Arjun Rampal, Abhay Deol, Esha Gupta and Manoj Bajpai turned up at the college in costume, driving in a typical police jeep. Needless to say, the actors were mobbed by the girls in the crowd from the moment they arrived until they left.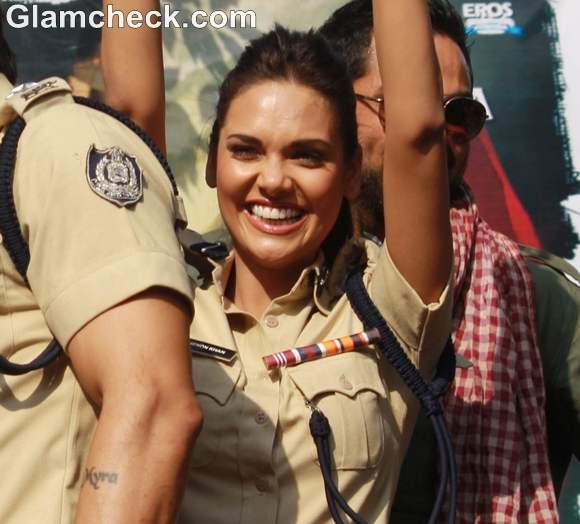 Esha Gupta Chakravyuh Film Hindu College 
Director of Chakravyuh, Prakahs Jha, is definitely covering all grounds to market the film. Apart from star presence at such promo events, there has also been an online comic book, a brief shooting tutorial for fans who showed up at an earlier event, and a digital contest.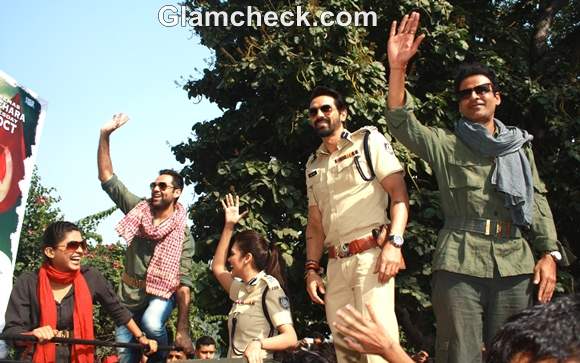 Star Cast of Chakravyuh Promote Film Hindu College
IANS