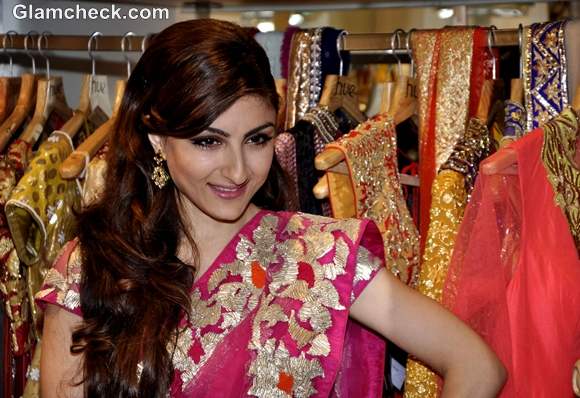 Soha Ali Khan for HUE
Fashionistas, get ready to get stoked! HUE – the quintessential Indian designer boutique at Nariman Point's Inox – is out with a new collection!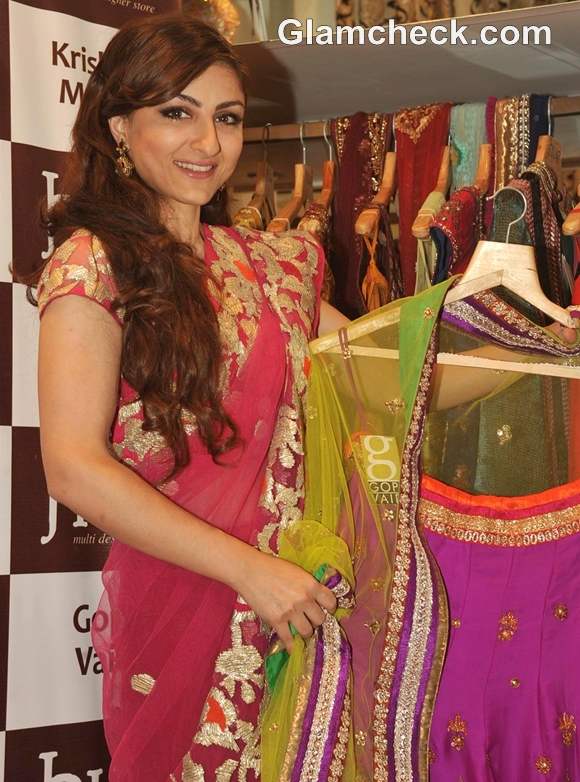 Soha Ali Khan Launches New Collection – HUE
They just unveiled it yesterday and managed to rope in Bollywood actress Soha Ali Khan to do the honours. We're guessing they didn't have to twist her arm too much to come be a part of the launch!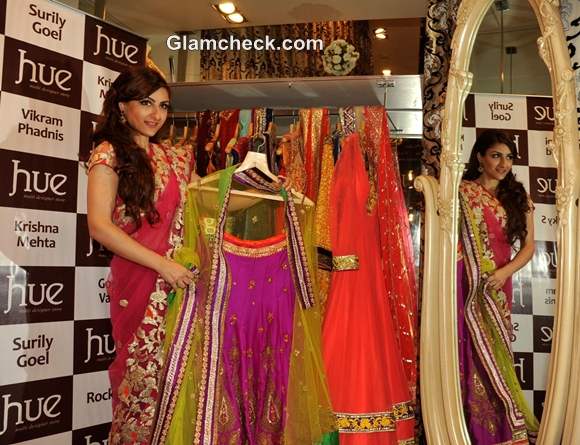 Soha Ali Khan Launches New Collection by HUE
Soha was just as much of a dream as the collection itself. She wore a pink sari with silver floral embroidery emblazoned along the border. Her blouse was made of the same fabric.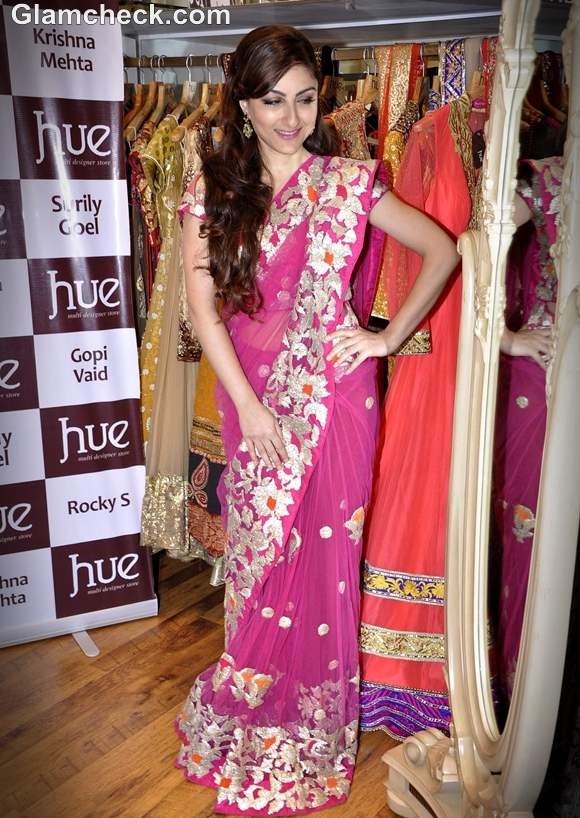 Soha Ali Khan sari HUE
What a sight! The color is stupendous on the leading lady – modern, elegant and youthful. With her curly hair swept over her shoulder and her eyes lined darkly, she was channelling an old world charm that brought her gorgeous mum Sharmila Tagore to mind.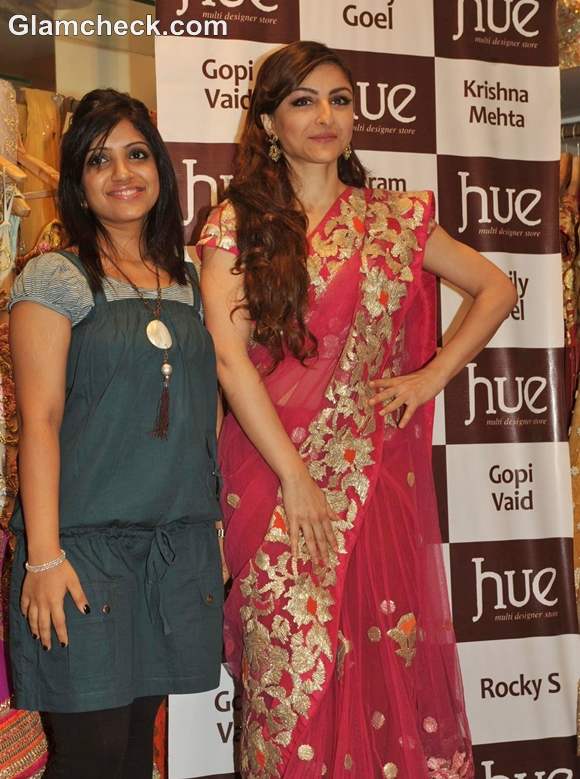 Soha Ali Khan with Mahima Bansal
She was very engrossed in looking over the collection, taking in each item piece by piece.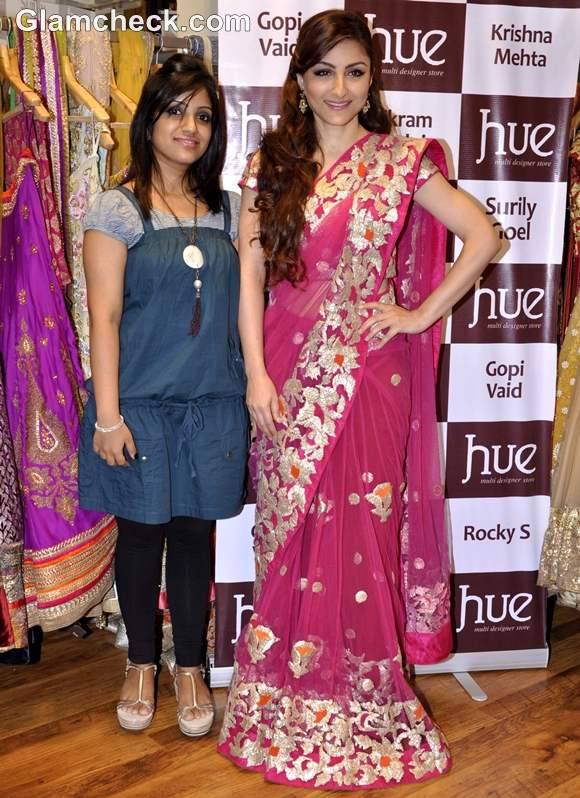 Soha Ali Khan HUE
Mahima Bansal, the proprietor of HUE, could barely contain her excitement as shutterbugs asked Soha to pose with the staff. That's one pic we're sure will be up on their walls for years to come!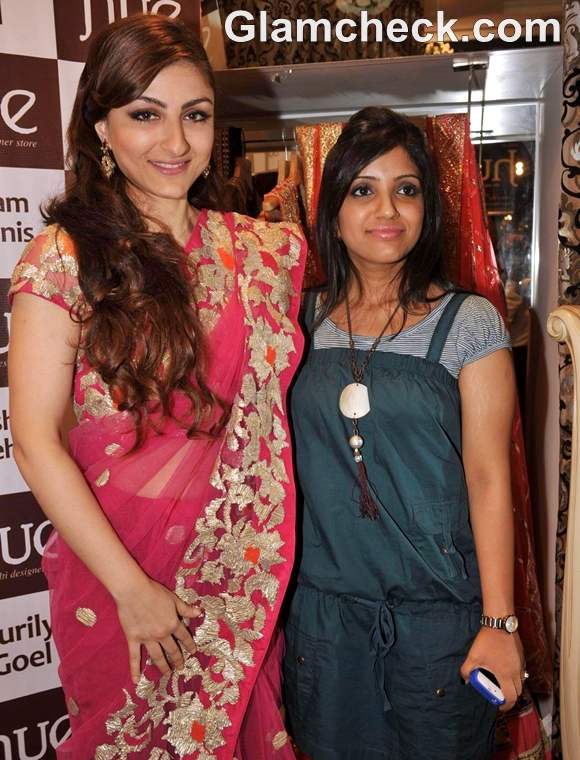 Soha Ali Khan and Mahima Bansal Hue
Head down to HUE now and check out their newest range before all the best ones are taken.
IANS