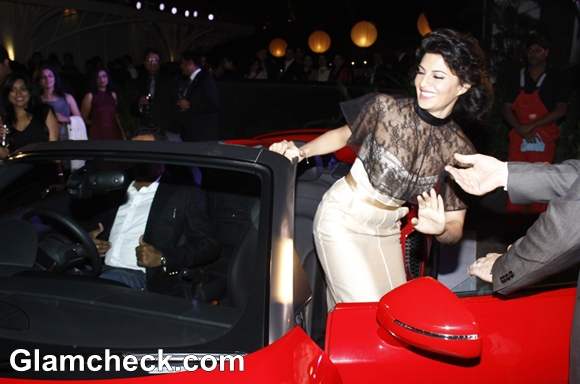 Jacqueline Fernandez New Audi Showroom Launch
Car fans rejoice – German luxury car brand AUDI has a new showroom in Mumbai, and you'll find every single product in its enviable range available for sale there.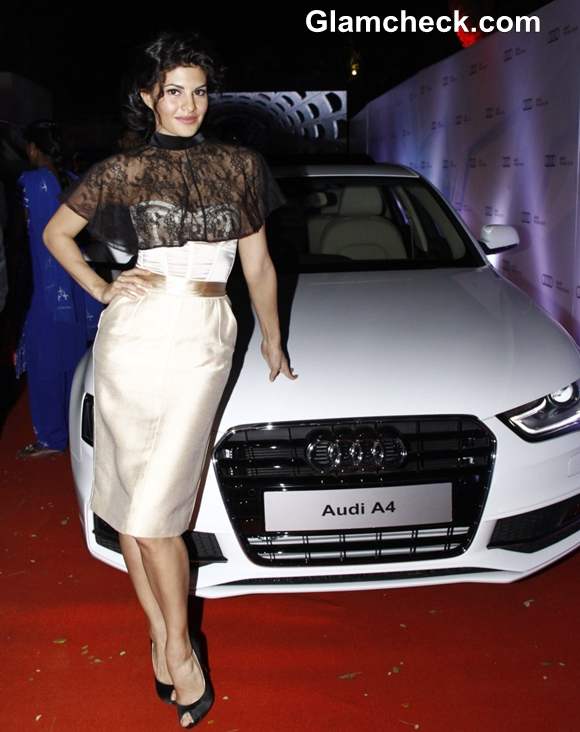 Jacqueline Fernandez New Audi India Showroom Launch 2013
Bollywood actress Jacqueline Fernandez upped the glamour at the AUDI Mumbai-South new showroom launch party in Tote on the Turf, Mahalaxmi Race Course, Mumbai on January 20.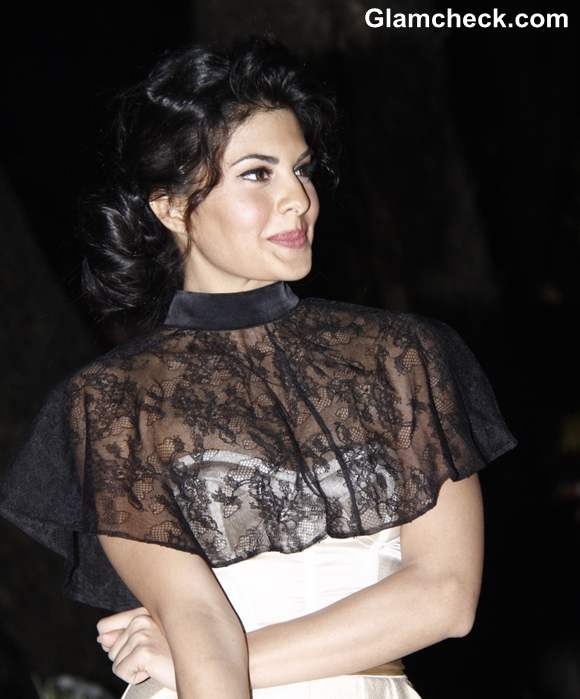 Jacqueline Fernandez New Audi Showroom Launch India
She embodied an old-world elegance in a knee-length, off-white, strapless silk dress which featured a champagne belt and a very sexy lace poncho with a halter neck. Classy black peep-toes and curly, pulled-back locks completed her look.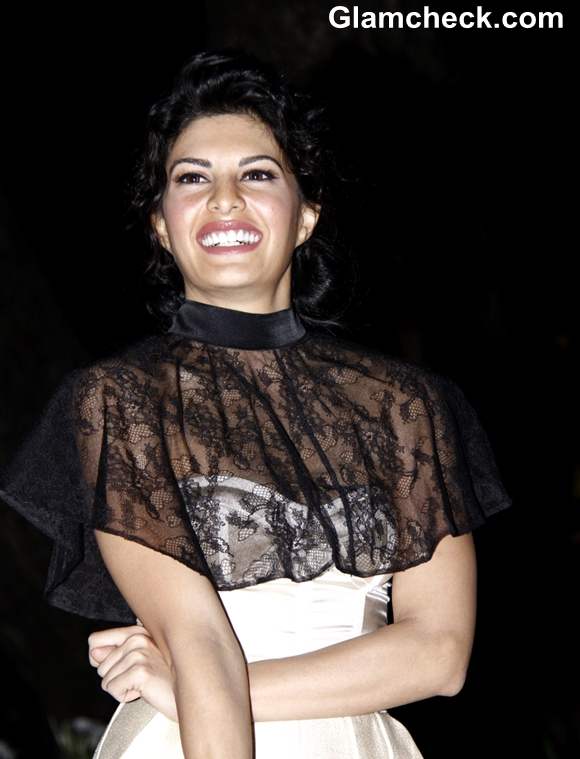 Jacqueline Fernandez at New Audi Showroom Launch India
The showroom is world-class and Michael Perschke, the head of AUDI India, believes that it will definitely draw customers from India's growing elite class since there is already a very high demand for luxury vehicles in the country, especially in Mumbai.
If you're not in Mumbai, don't fret. AUDI plans on launching 34 new showrooms across the country in the next year alone so you're sure to have one pop up in your city some time soon.
IANS