De Beers' diamond brand Forevermark has forged an alliance with A. S. Motiwala to bring a range of elegant, timeless diamond jewellery to the Indian market. The collection is called Encordia and consists of exquisite pieces in the form of earrings, rings, bracelets and necklaces. Bollywood actress Huma Qureshi was roped in to launch Encordia.
Her Look
Elegant chic
What she wore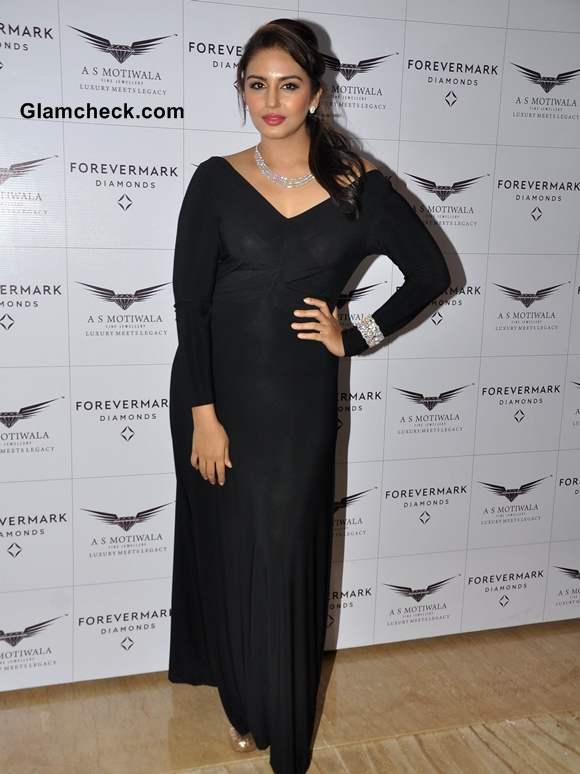 Huma Qureshi 2013 Diamond jewelry launch
Huma donned a full-length, full-sleeved back dress which created the perfect backdrop for the diamond jewellery she was flaunting. She wore a diamond bracelet, necklace and earrings from the new collection, very elegant and top notch, we must say! Her only other accessories were a pair of gold pumps.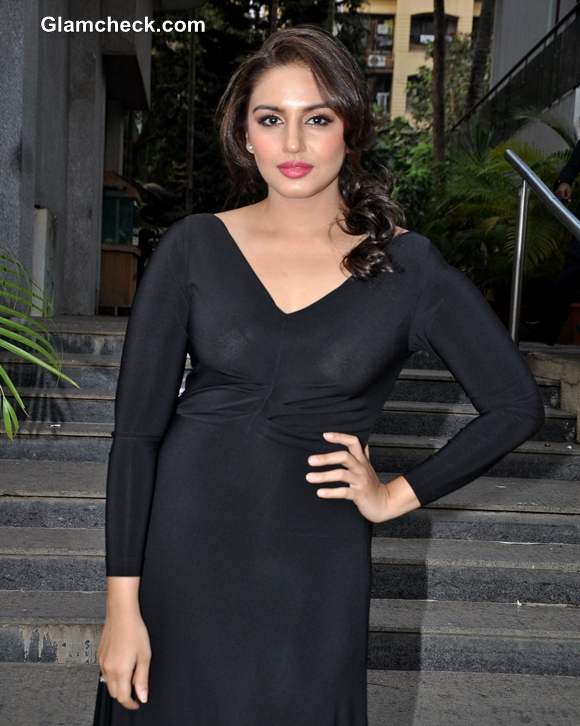 Diamond brand Forevermark –  Huma Qureshi
Her hair was styled in a side-swept ponytail, ending in large curls that feminised the look even more. A deep pink lippie – a great accompaniment to black – accentuated her mouth while mascara and liner made her peepers sparkle as brightly as the bling she modelled.
She was vocal about her love for diamonds, revealing that her first ever was gifted to her by her mum, a ring which she wears on her pinkie finger. She also stated that there was no better gift than diamonds for a woman.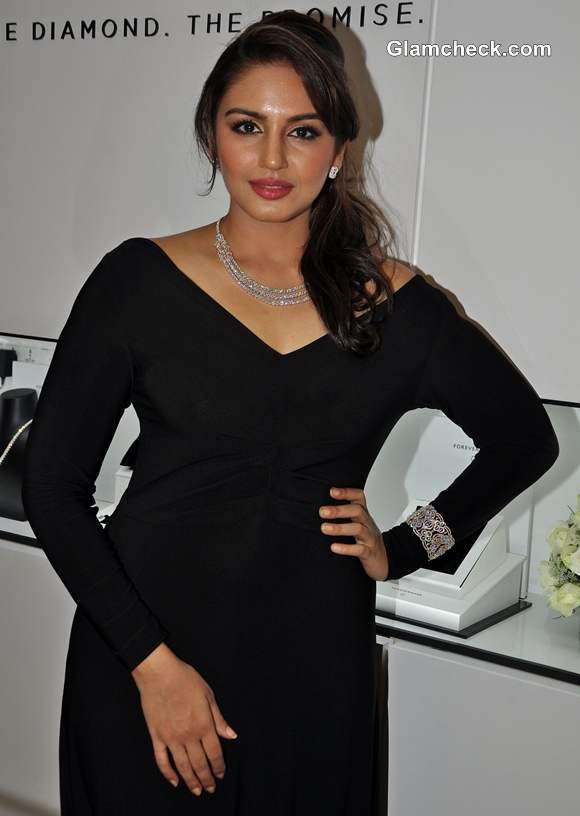 Diamond brand Forevermark jewelry range launched by Huma Qureshi
Forevermark has very high standards of quality with less than 1% of all the diamonds on the globe qualifying. So you can be sure that you get the best of the best with them. CEO Stephen Lussier stated India has a huge market for the brand and Forevermark will be bringing in more and more for the discerning diamond customer.
IANS