Diana Penty was at the Grazia Young Fashion Awards 2013 at Taj Land`s End, Bandra in Mumbai looking smashing!
Her Look
Understated glam
What she wore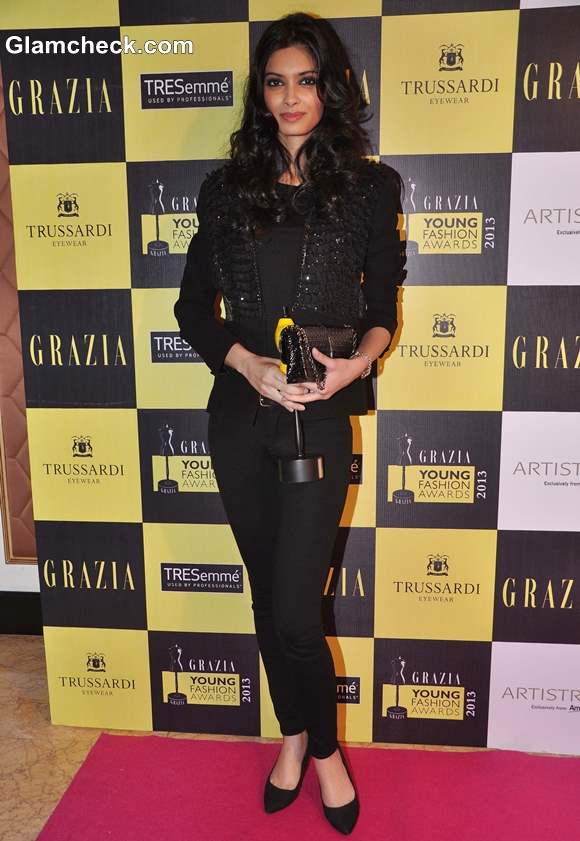 Diana Penty at Grazia Awards 2013
Diana went with a very no-nonsense look that was nevertheless quite sophisticated with a hint of glamour. She wore a pair of enviously well-fitting black pants (seriously, so jealous!) with a black top and a black belt. A pair of black pumps and a black clutch accessorized the look, and the glam factor was lent courtesy a simple black jacket with low-key sequin detailing on the lapels.
We're loving how Diana has taken a very, very basic ensemble and made it look like she was dressed by savant stylists who honed their skills for years and years! Just goes to show that fashion is seriously not as complicated as it seems to be.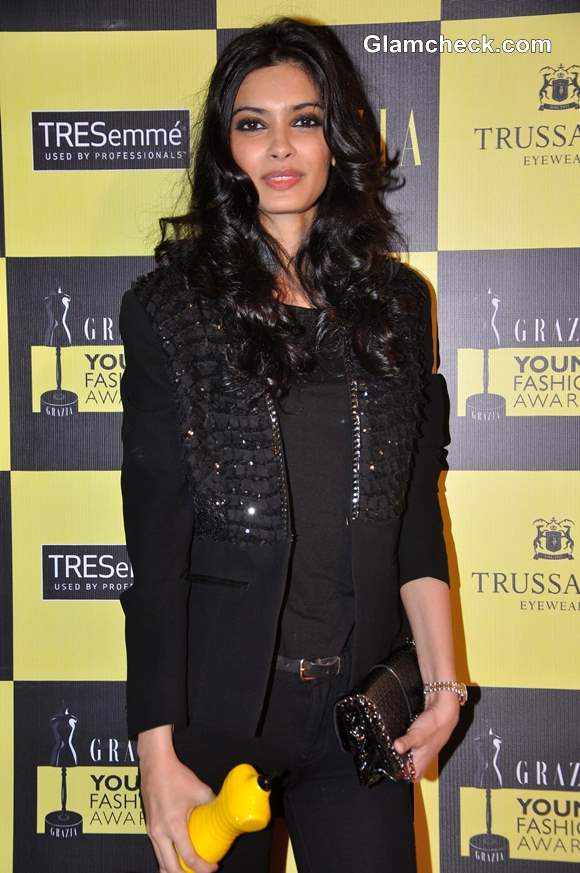 Diana Penty Sexy in All-Black Outfit at Grazia Awards 2013
The outfit just made up half the appeal though. Her smokey eye makeup was definitely the first thing you noticed when you looked at her, right after your eyes went over her glorious curls (more envy, people!). Her lips and cheeks boasted touches of sensuous color to round it all off to perfection.
IANS