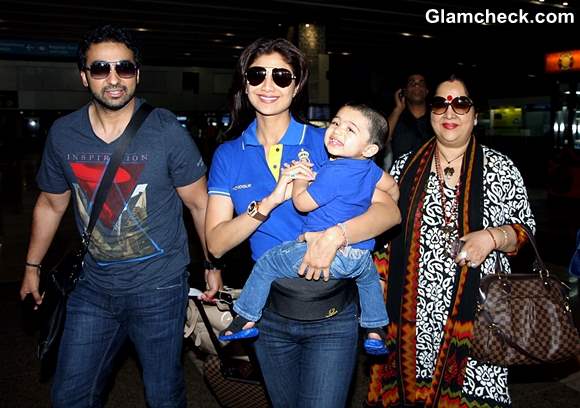 Bollywood actress Shilpa Shetty has been in Jaipur watching her team the Rajasthan Royals mak their debut at IPL 6. The game was not the only big thing in the news at the time – it was also the first time that the Shilpa was spotted in public with her soon-to-be-one son Viaan. Indeed, even as she returned to Mumbai on May 13 with her husband Raj Kundra and mother Sunanda, it was she and the little tot that were the focus of the shutterbugs. The four of them were photographed as they left Mumbai Domestic Airport.
Her look
Casual
What she wore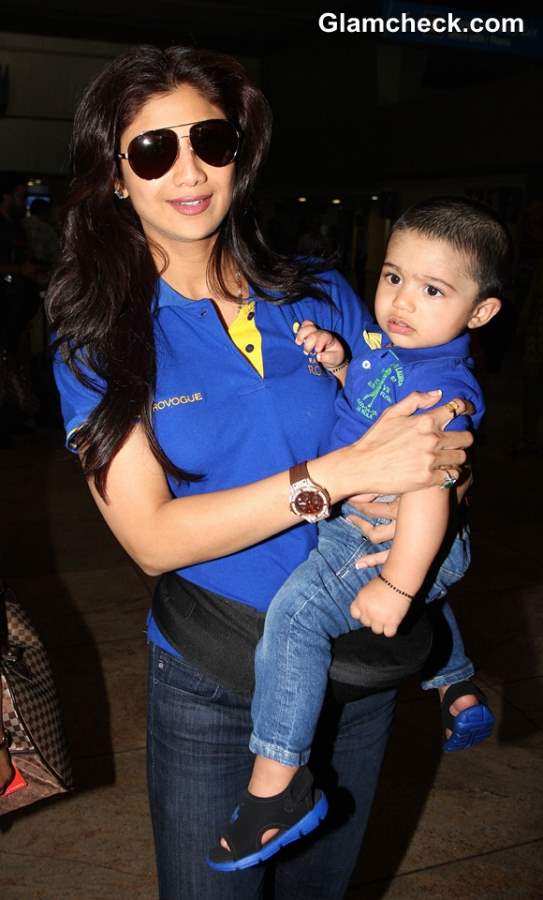 Shilpa Shetty with son Viaan
Shilpa sported blue jeans with a blue Provogue collared tee. She accessorized with a black fanny pack, large black sun glasses, a brown watch, and understated bling.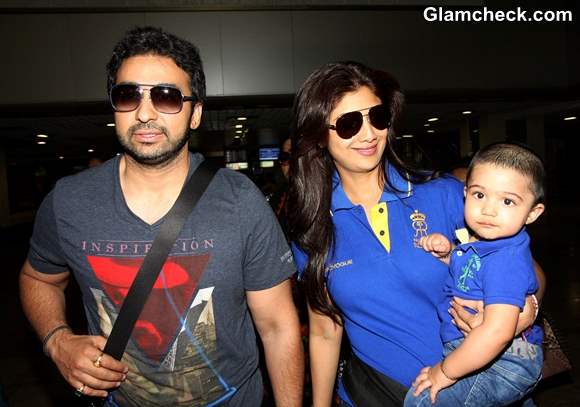 Shilpa Shetty with Raj Kundra and Son Viaan
Comfortable for travel but not lacking in style sense.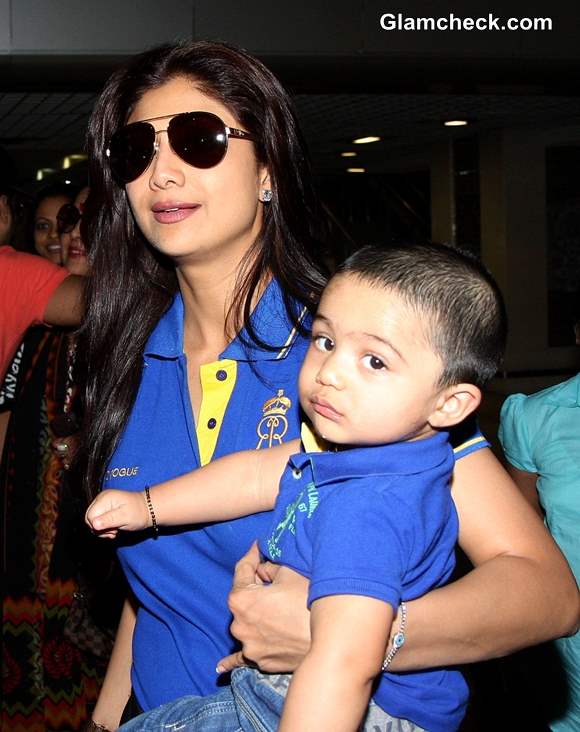 Shilpa Shetty with son Viaan
What was really cute was that her son was dressed in thesame combination – blue jeans and blue tee. They made quite the fetching visual! 
IANS