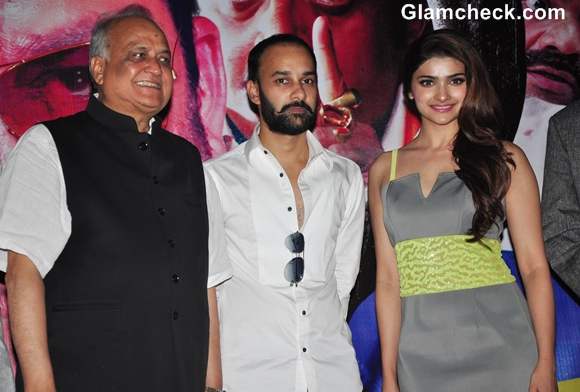 Bollywood actress Prachi Desai took her style up a notch as she attended the first look of the upcoming Sanjay Dutt film "Policegiri" in Mumbai, India on May 28.
Her Look
Classy
What she wore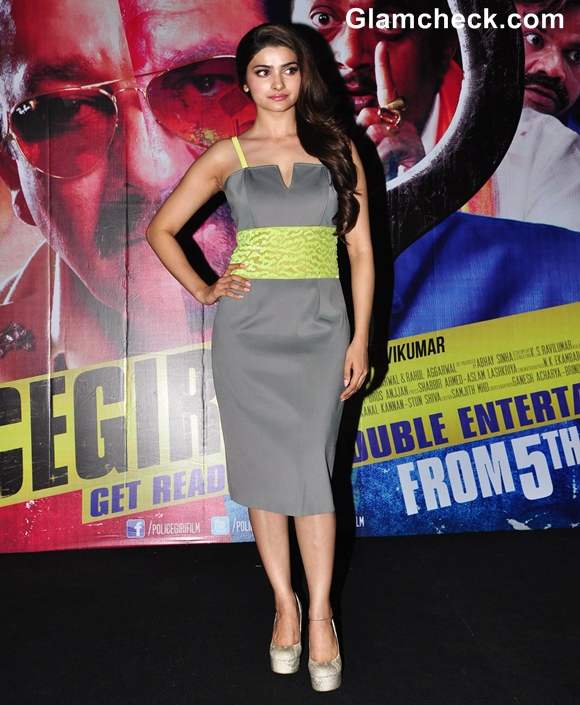 Prachi Desai Grey & Yellow Dress at "Policegiri" First Look
Prachi donned a knee-length strappy grey dress with a band of lemon yellow on the waist. She accessorized with nothing but pale green stacked pumps.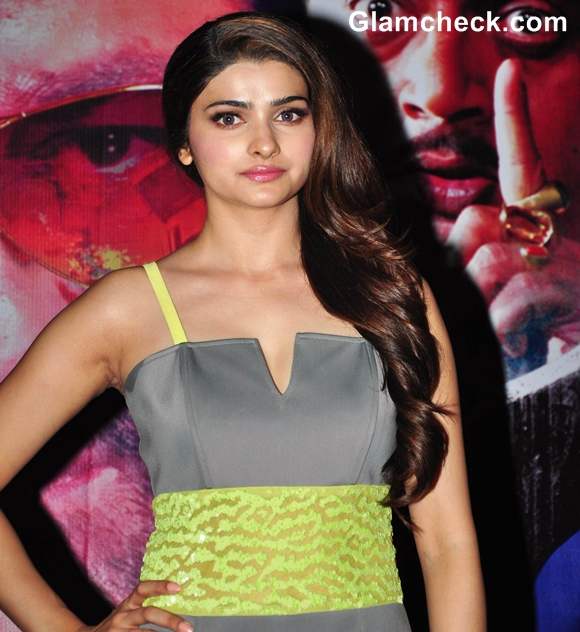 Prachi Desai 2013 "Policegiri" movie look
The ensemble is truly high class. The pops of color make it perfect for the summer while the more muted grey tones it down just enough to send out a more timeless vibe.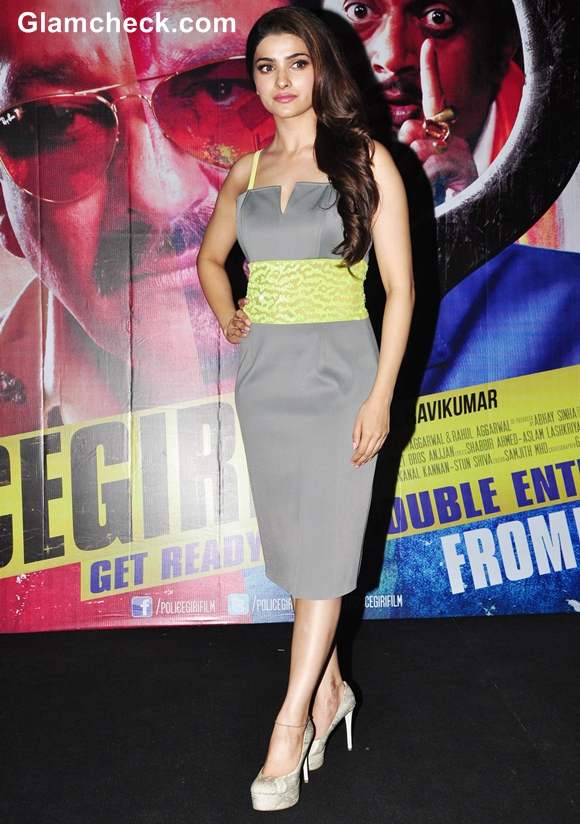 Prachi Desai "Policegiri" First Look
She styled the look beautifully too – fake lashes generously mascarraed, glossy pink lips and hair swept over one shoulder, styled in curls at the very end but flicked through the rest of it thus creating a varied texture.
She looked amazing! 
Indian Photo Agency