Bollywood actor Ayushmann Khurrana turned 29 on September 14th, and boy, did he have plenty to celebrate from his rising stardom in the last year to being signed on as brand ambassador for XOLO. And now he even has a new album to his name. "O Heeriye" was launched on his birthday with his wife Tahira Kashyap and actress Rhea Chakraborty.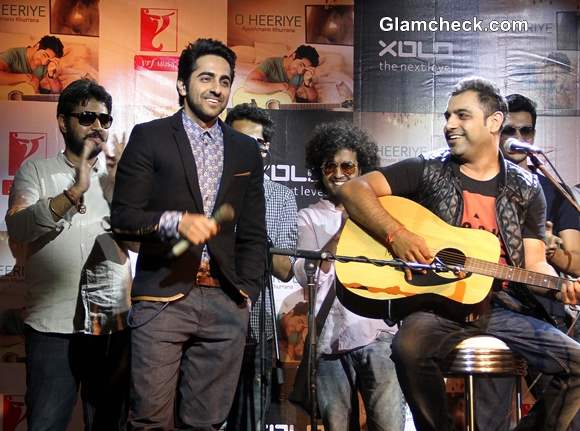 Ayushmann Khurrana Launches New Album O Heeriye on his Birthday
The fact that the actor can sing is no news to his fans. He is already famous for the hit songs Saddi Galli and Paani da Rang. His next single O Heeriye was launched with his first solo album of the same name, and he gave fans at the event a taste of the song by putting on a live performance.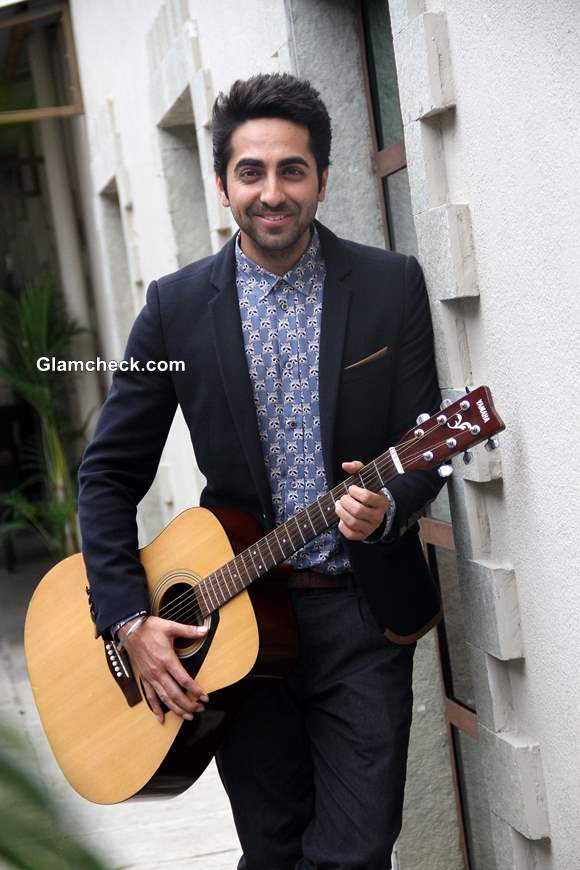 Ayushmann Khurrana New Album O Heeriye
His latest stint as ambassador for XOLO also worked in his favour as the new single was sponsored by the technology company. In the video for the song, a XOLO tablet is featured and Ayushmann is seen using it to as a journal and to take photographs of himself and his girlfriend.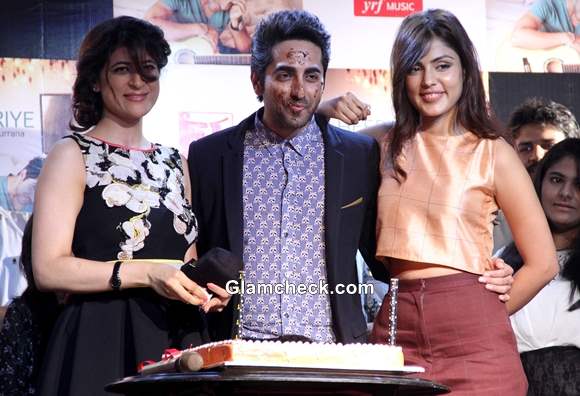 Ayushmann Khurrana Birthday 2013
Some of the songs on the new album are penned by Ayushmann himself, while most lyrics are written in collaboration with music composer Rochak Kohli who teamed up with him for his earlier hits. Yash Raj Films has produced the album.
Ayushmann said at the event that he was, of course, happy to have his own album, but it was the fact that it was his birthday that made the launch special.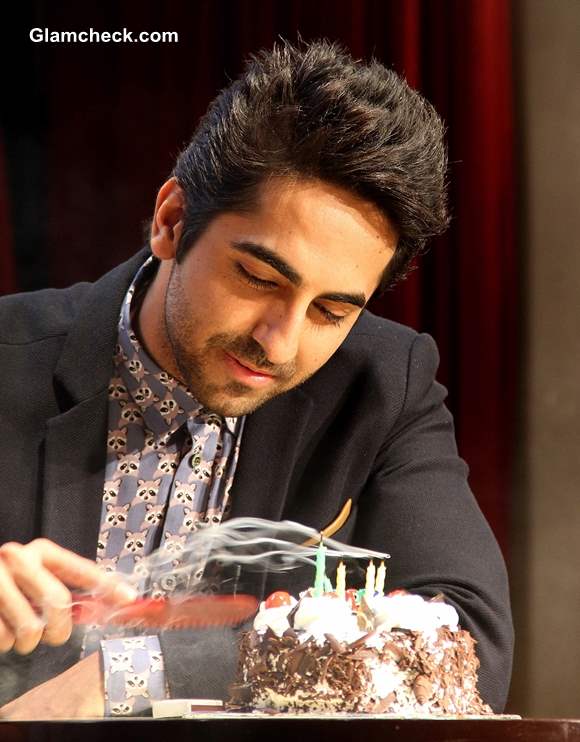 Ayushmann Khurrana Birthday Pictures 2013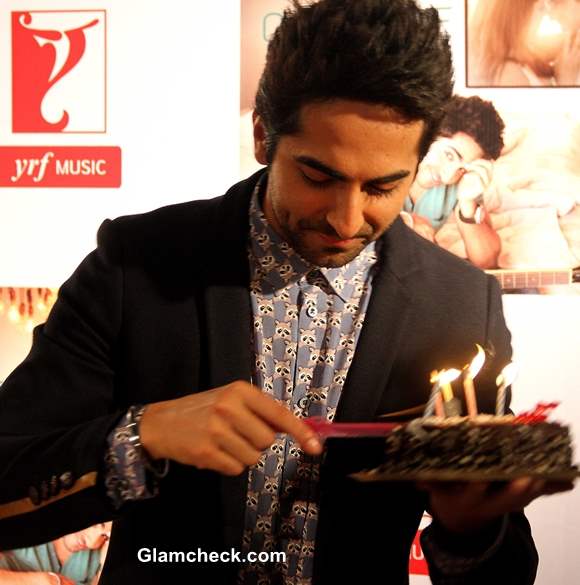 Ayushmann Khurrana Launches Album O Heeriye on his Birthday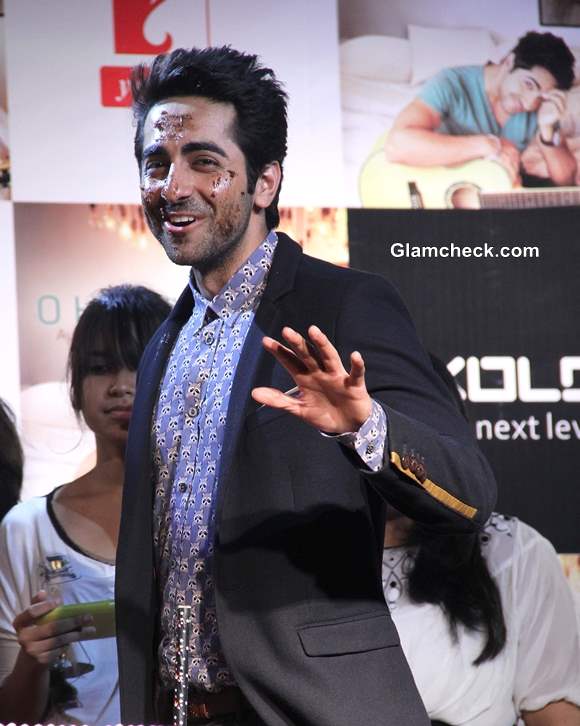 Ayushmann Khurrana Launches New Album O Heeriye on his Birthday pictures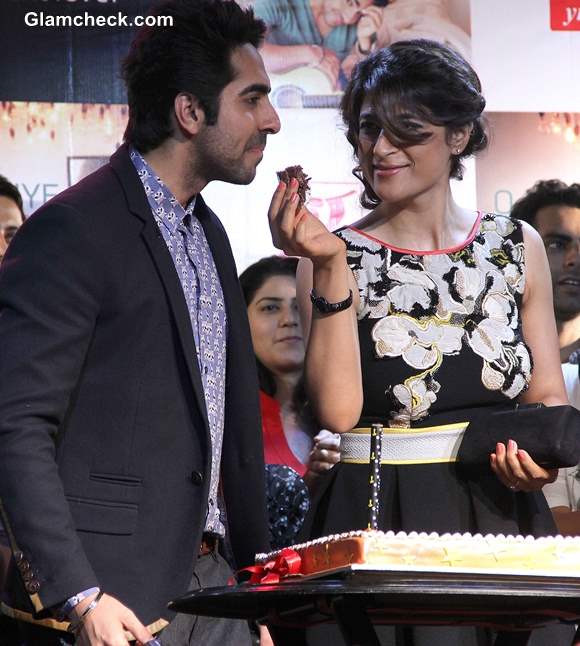 Ayushmann Khurrana with his wife on his Birthday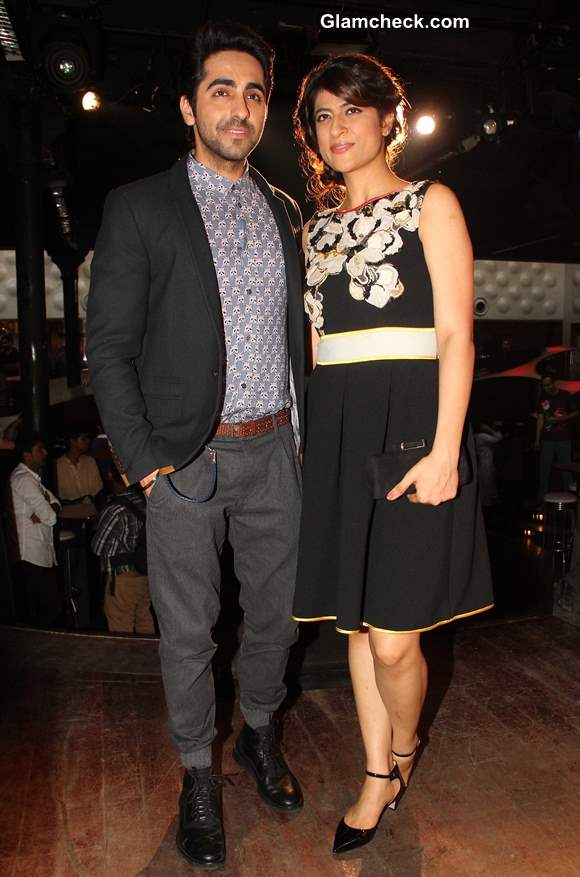 Ayushmann Khurrana with his wife Tahira Kashyap 2013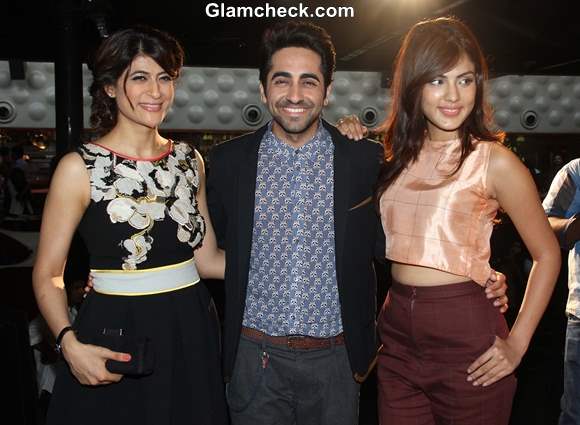 Bollywood actor Ayushmann Khurrana along with his wife Tahira Kashyap and actor Rhea Chakraborty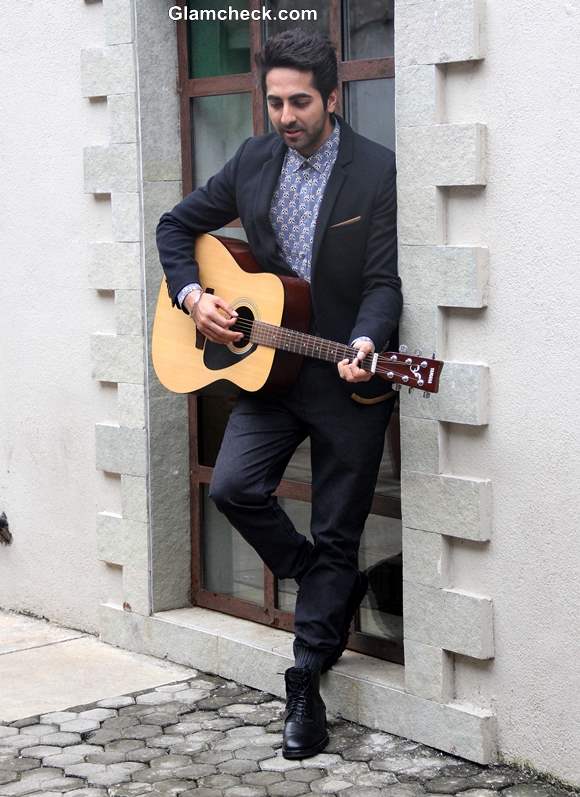 Ayushmann Khurrana Launches New Album O Heeriye on Birthday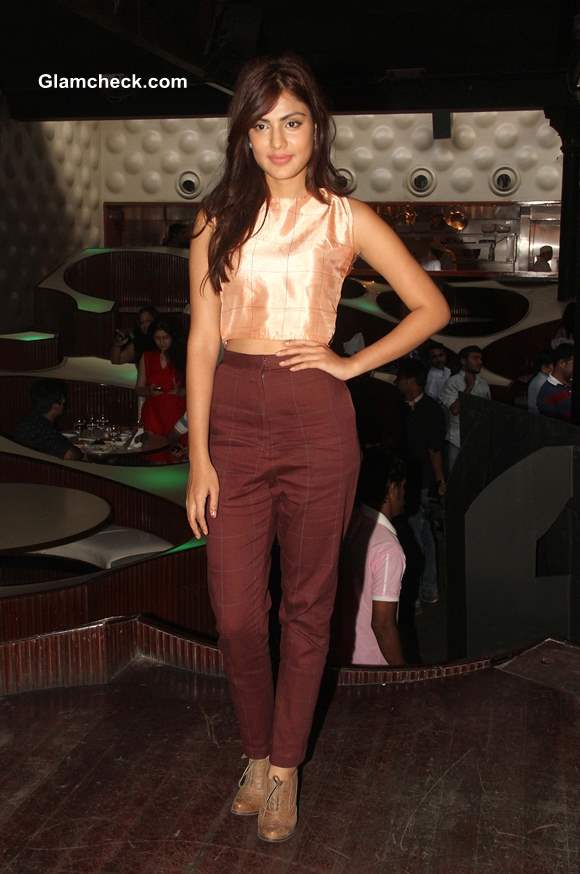 Rhea Chakraborty on Ayushmann Khurrana Birthday 2013
Solaris Images