Bollywood actress Ameesha Patel surprised designer Shahid Amir by attending the launch of his new collection which was displayed at the Fizaa store in Mumbai, India on October 29, 2013.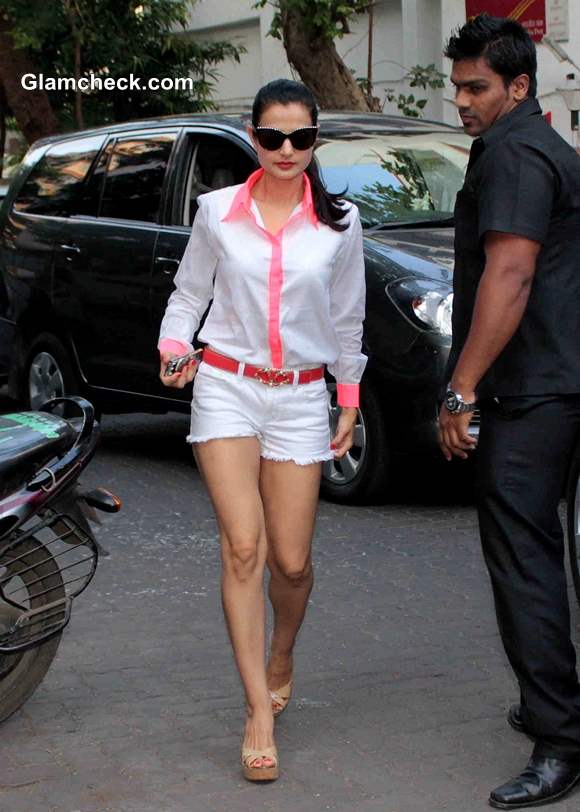 Ameesha Patel Shows off her Toned Legs in White Shorts
She looked glamorous and very diva like while at the do. She decided to go with shorts for the day, choosing a white pair with frayed ends that she teamed with a red belt.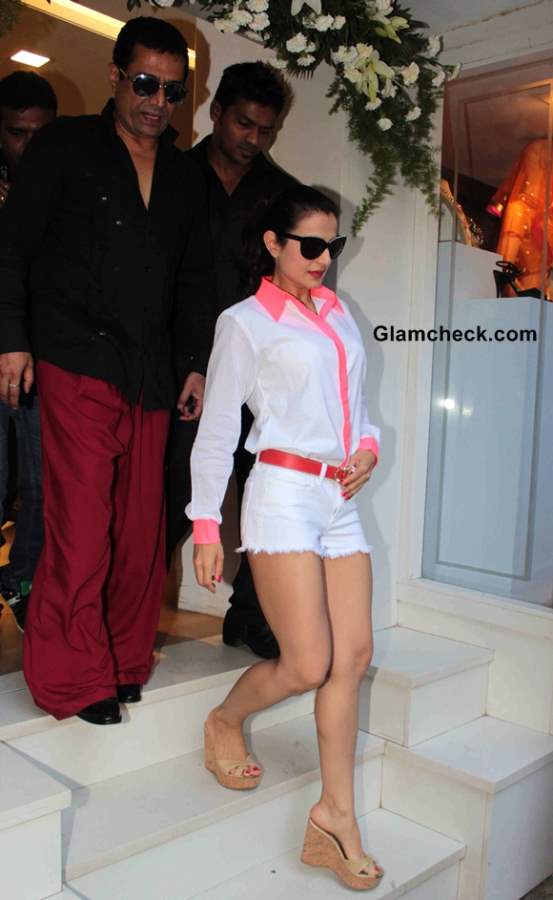 Ameesha Patel at Shahid Amir new collection display at  Fizaa store
For the top, she picked a white shirt with neon accents on the cuffs, collar and button line. The ensemble was simple, pretty, a little edgy and very chic. She looked comfortable in the attire but also high end.
She rocked the look with rockstar sun glasses that had diamond accents on the frame. Nude strappy platform heels were her only other accessories as she did away with bling altogether.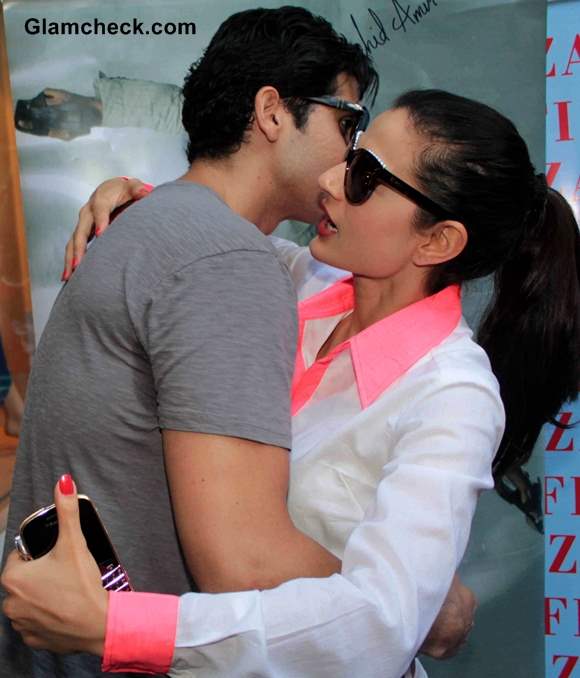 Ameesha Patel at designer Shahid Amir new collection display at Fizaa store
A coral mani-pedi, a red lippie and a slick ponytail with flicked out ends completed her look.
Get the Look
The white shorts are the key to the success of this look. Although you can easily use a pair of blue denim shorts, the white is what brings the element of sophistication to the ensemble.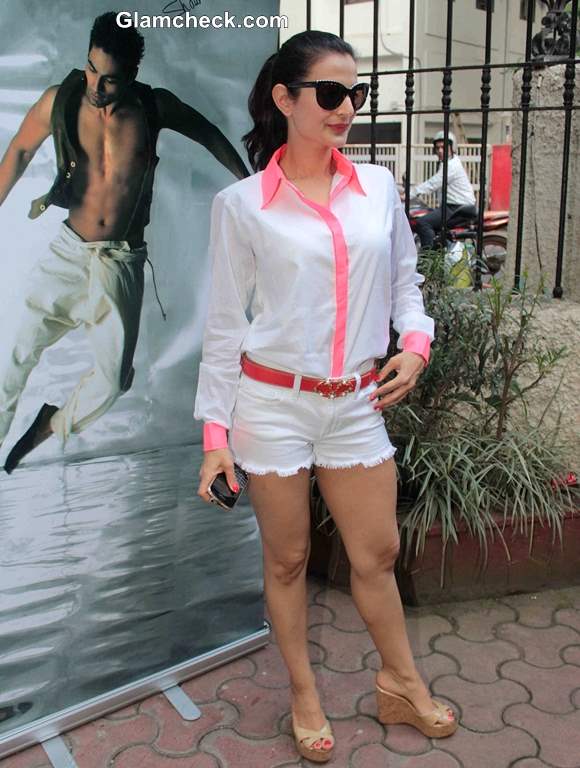 Ameesha Patel in White Shorts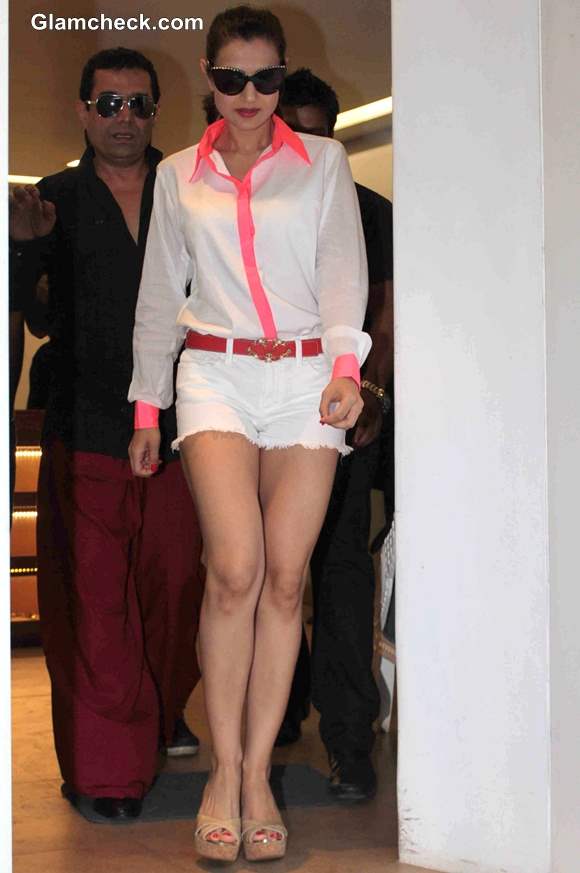 Ameesha Patel iin White Shorts and White Shirt
Bring out your best-fitting shorts and pair them with a silk shirt in a neutral color. However, ensure that there is some color in your ensemble too whether it comes from accents in your top like Ameesha or with a pair of colorful heels. Try sticking to classic footwear like pumps to up your style and glamour quotient.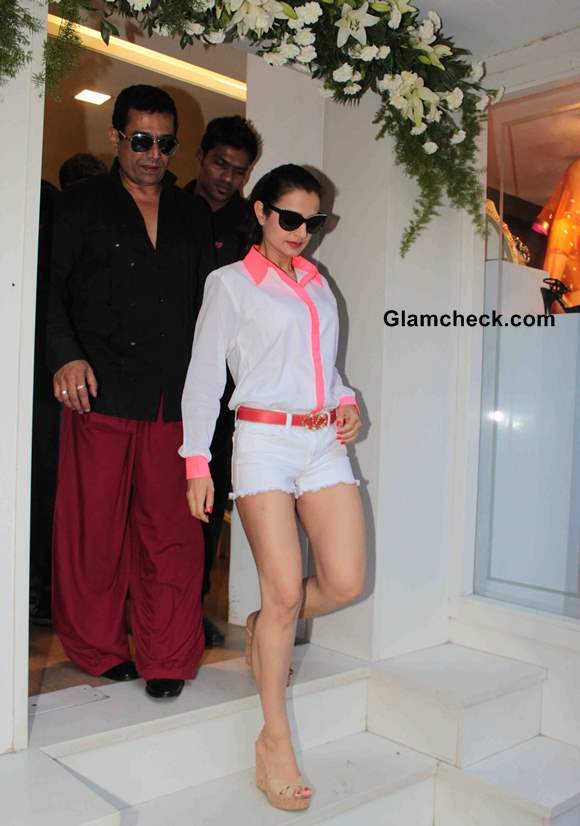 Ameesha Patel in White Shorts and White Shirt pictures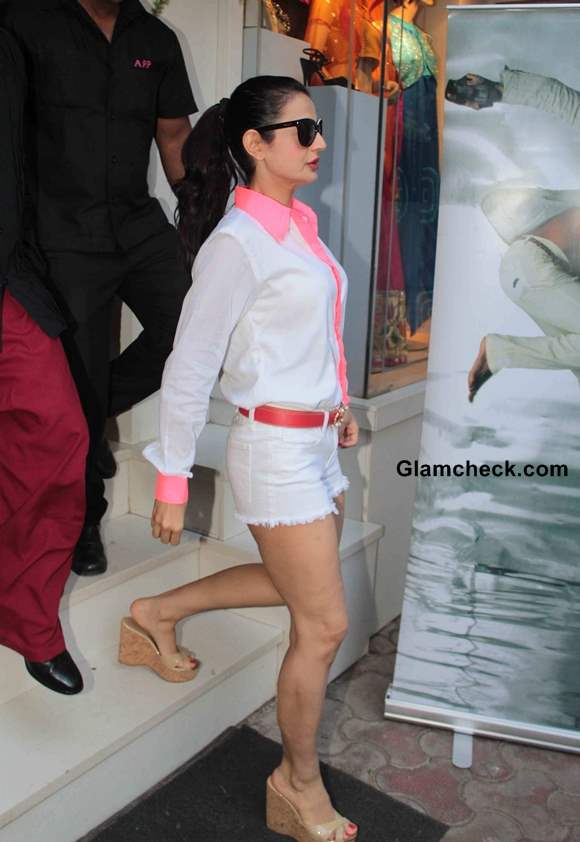 Ameesha Patel latest pictures
Solaris Images