Mumbai, Jan 8 (IANS) Bollywood superhero Hrithik Roshan has rubbished reports that the box office collection of his latest movie "Krrish 3" have been inflated, adding that "derogatory manipulations need to stop".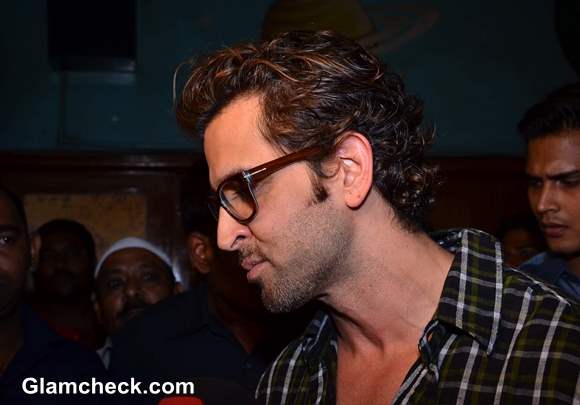 Stop manipulations says Hrithik Roshan on business of Krrish 3
Hrithik took to his official page on social networking website Facebook Tuesday night to clear his stand on the rumours.
"Some from the industry and certain sections of the media are hellbent on putting me, my father (Rakesh Roshan) and 'Krrish 3' down. I have maintained my silence until now but these derogatory manipulations need to stop," the 39-year-old posted.
"'Krrish 3' has done a business of about Rs.244 crore (in) India and around Rs.55 crore (in) overseas," he added.
The actor, who played the lead hero in the movie, wonders "who these people are who have been so affected by these numbers and my success".
"Are they the ones I call my friends I wonder? I would like to tell them that they need not ever be insecure about another man's success because all they need to do is concentrate on their own hardwork, which in turn will help them achieve what they want," Hrithik added. 
The "Krrish" franchise, which began with the 2003 hit sci-fi movie "Koi… Mil Gaya", has been a successful one. "Krrish 3", the third instalment in the franchise, released Nov 1, 2013.
Hrithik guarantees that he and his father have much more to offer to filmdom.
"Believe in karma, as my father and I do. And one last thing about my father and me as a team – we've only just begun," he added. 
IANS