Bollywood actress Neha Dhupia knows her trends, and she sure as heck knows how to sport them in her own elegant way using her high fashionista standards as a benchmark. Check her out showing off her innate style sense as she joined a bevy of beauties on the red carpet during the L'Oreal Paris Femina Women Awards 2014 in Mumbai, India on March 27, 2014.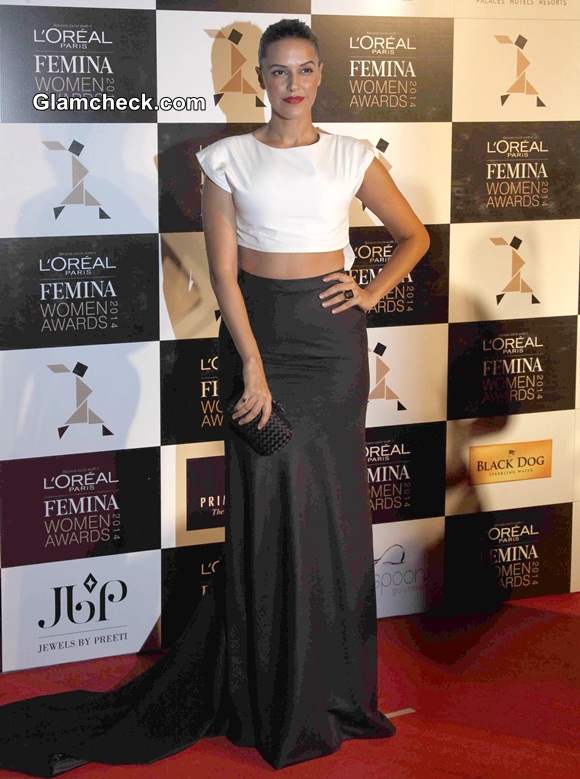 Neha Dhupia at L'Oreal Paris Femina Women Awards 2014
Neha sported a monochrome look. Although this trend has been around a reeeeaaaaallllly long time, its style factor hasn't ebbed even an iota. Of course, monochrome is the new classic, so we're not surprised the trend has stuck around so long and is still going strong. And who better than Neha to show us how to do it right.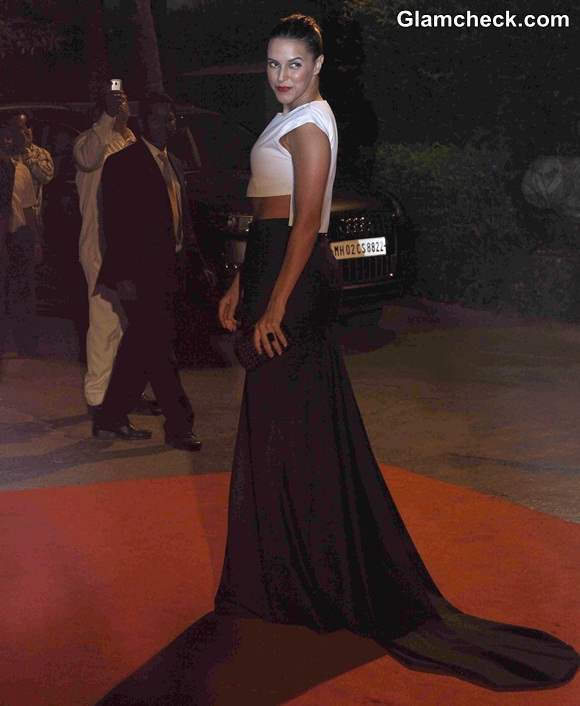 Neha Dhupia in DRVV  Ashish n Soni at L'Oreal Paris Femina Women Awards
OK, so along with the monochrome trend she squeezed the cropped top trend into her ensemble too. And she looked incredible while doing it. She teamed a very sophisticated white cropped top by DRVV with a floor-sweeping, train-bearing black maxi skirt by designer duo Ashish n Soni.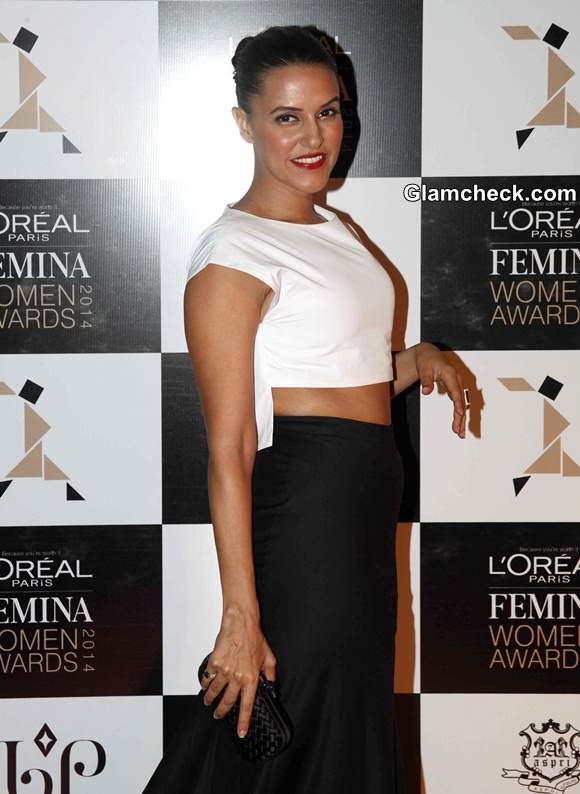 Neha Dhupia L'Oreal Paris Femina Women Awards 2014
She accessorised the look with a black clutch and black-stoned rings. The 33-year-old rounded out her look with a slicked back hairdo and fierce red lippie.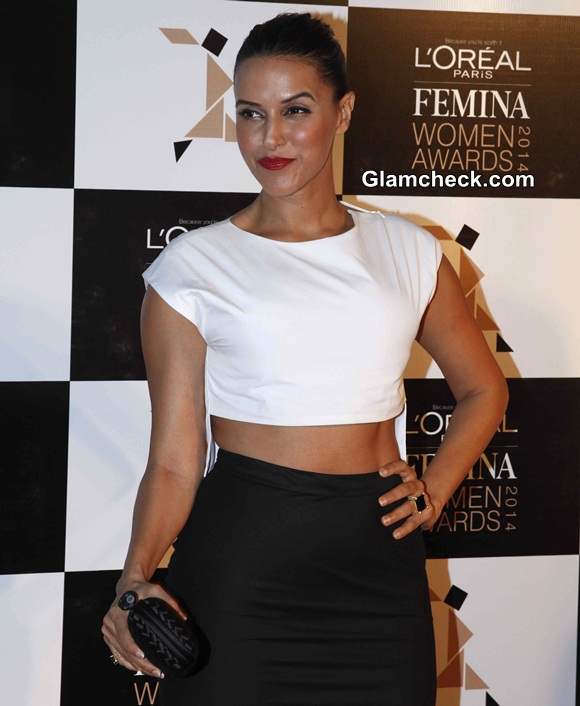 Neha Dhupia 2014
So simple and so absolutely fantabulous!
Solaris Images