Check out some of the style-savvy celebs who made their way to the Big Life OK Now Awards in Mumbai, India on August 3, 2014.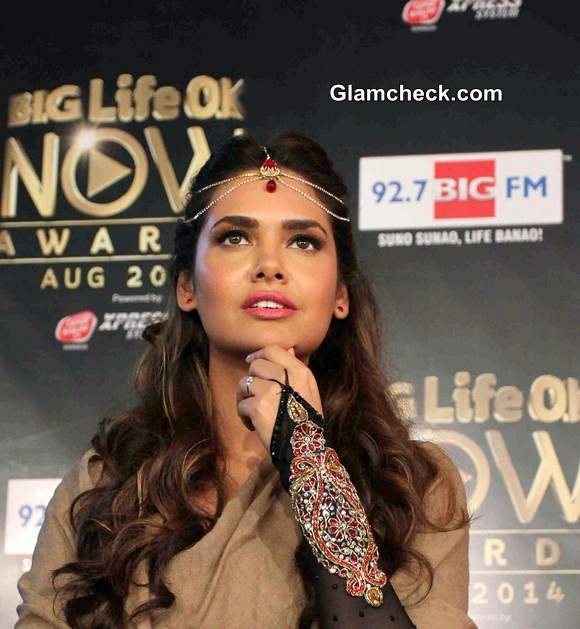 Esha Gupta at Big Life OK Now Awards 2014
Esha Gupta was a tribal princess in a brown ensemble with long black sleeves, the latter featuring ornate embroidery on the forearm. Her hair was styled in a half-up, half-down curly do and a hair accessory with a ruby drop on her forehead was what made her look like Bedouin royalty.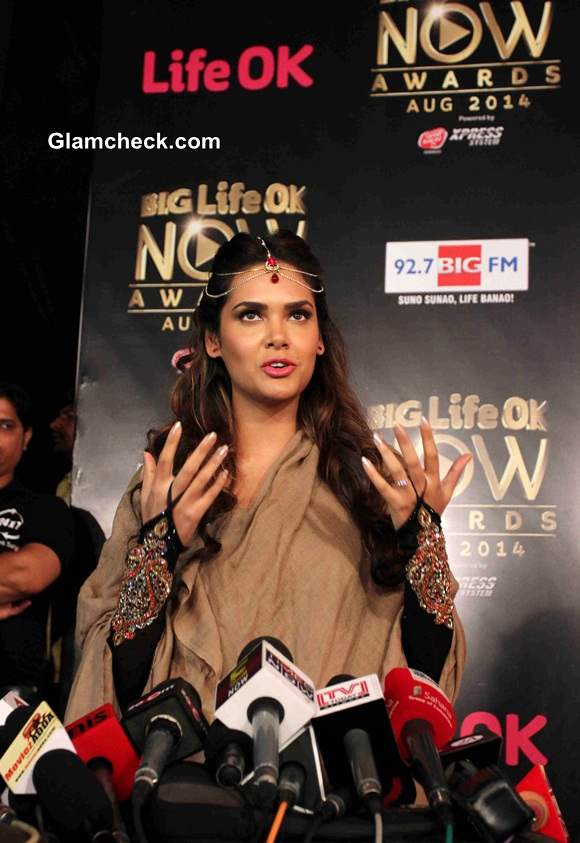 Esha Gupta 2014 Big Life OK Now Awards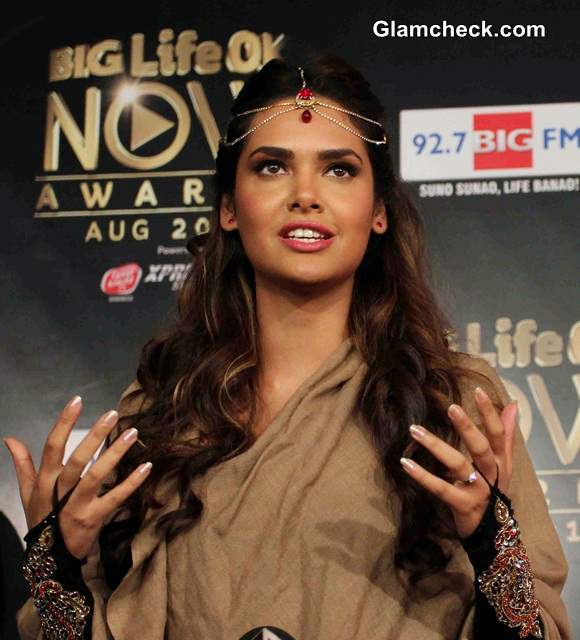 Esha Gupta 2014 at Big Life OK Now Awards
White is a great choice for any elegant occasion and we were glad to see at least one woman that evening sport the colour. Daisy Shah picked an all-white evening gown with silver embellishments on the bodice. There was a vintage-y, sophisticated, glam vibe about her reinforced by her dangle earrings, glitzy clutch and side-swept curly ponytail.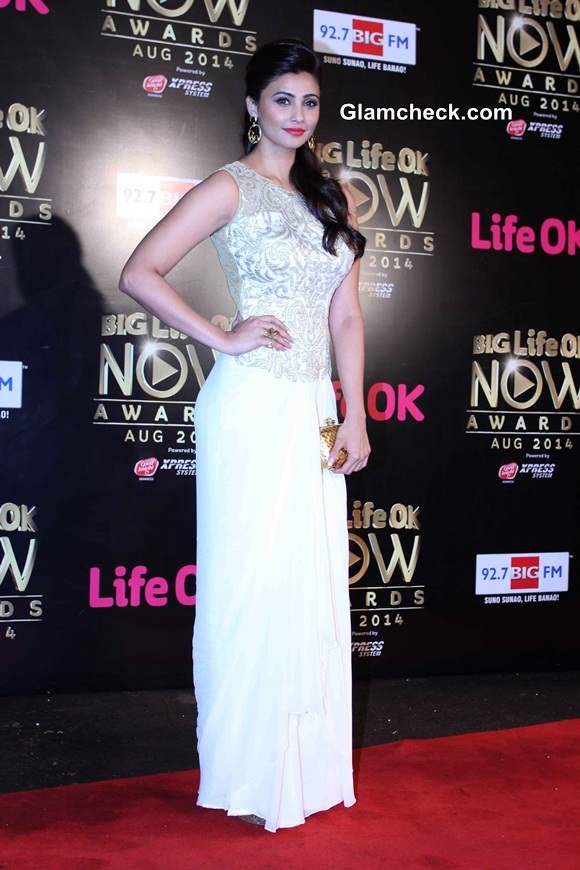 Daisy Shah 2014 Big Life OK Now Awards
Surveen Chawla went with a black maxi skirt and plain black top. Large gold hoop earrings and a coral lippie ensured that she brought a huge dollop of a Bohemian feel to the ensemble.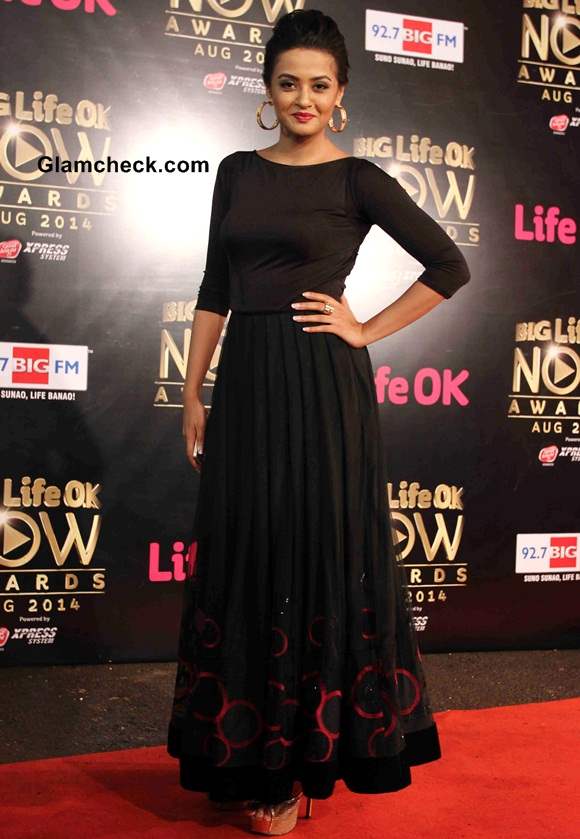 Surveen Chawla 2014 Big Life OK Now Awards
Vaani Kapoor was dreamy and womanly in a strapless peach gown featuring embellishments on the neckline. The rest of the dress was flowy, giving her a very goddess-like vibe. Love that she picked a straight and clean hairstyle.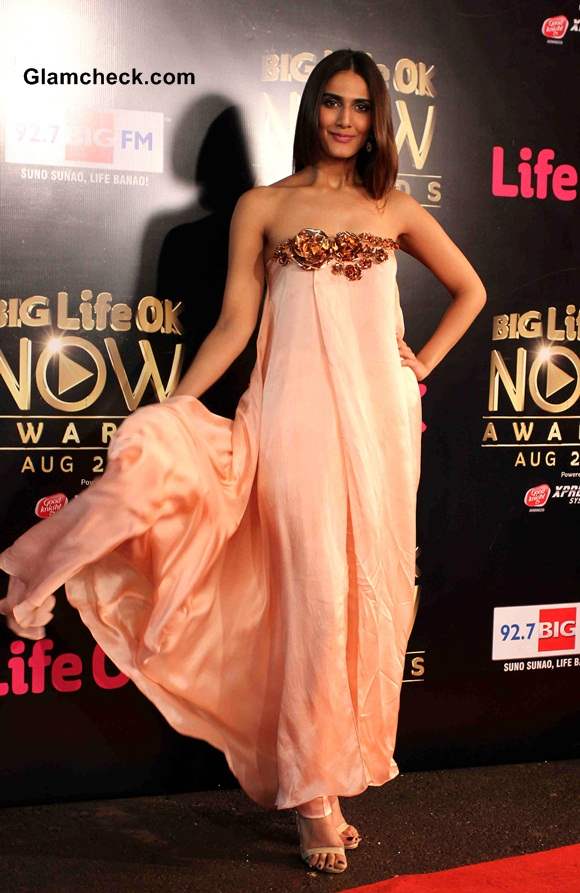 Vaani Kapoor 2014 Big Life OK Now Awards
VJ Rhea Chakraborty looked smashing and very rocker chic in a floor-length shimmery black maxi and a metallic and black bustier top. It was a sizzling ensemble, for sure!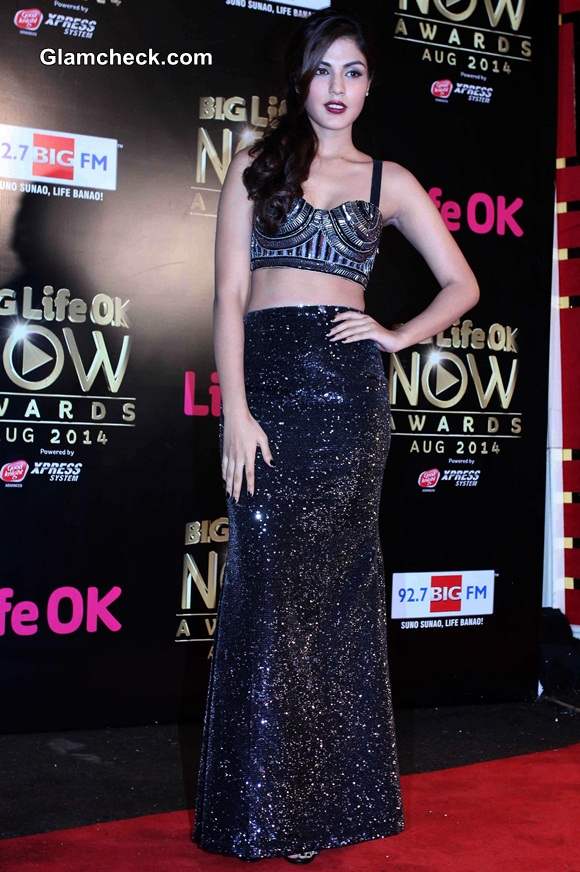 VJ Rhea Chakraborty 2014 Big Life OK Now Awards
Solaris Images