Popular Bollywood actress Juhi Chawla visited the city of Temples, Varanasi to promote the newly launched television channel Sony PAL. The actress, along with her millions of fans, offered prayers at the 'Maha Ganga Aarti' along the banks of the holy Ganga River.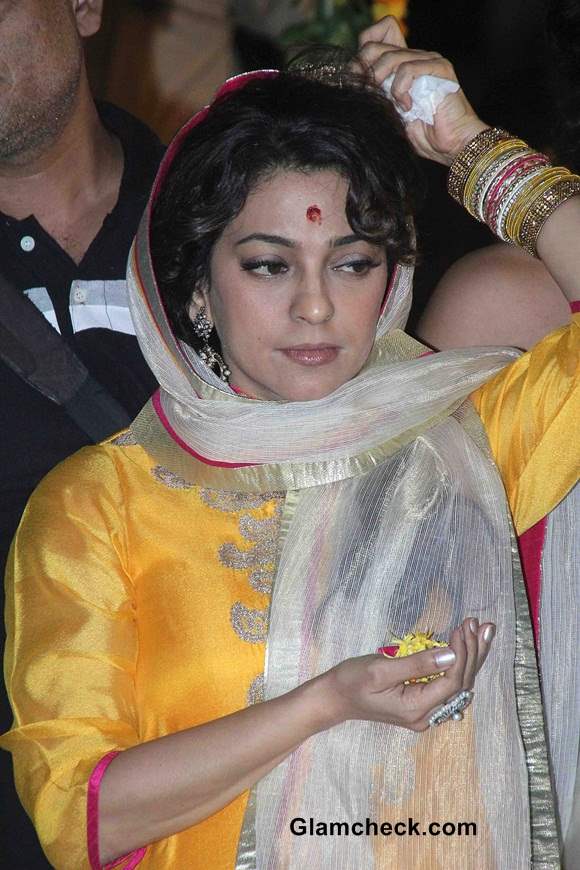 Juhi Chawla visits Varanasi to promote Sony Pal
The vibrant city is always bathed in beautiful array of colors with the yellow from the lights of the numerous lamps on the ghats and the saffron colored robes of the sadhus giving the city a gorgeous yellow hue. Perhaps in harmony with the spirit of the city, the actress chose to dress herself in a gorgeous yellow salwar suit for her visit to the city.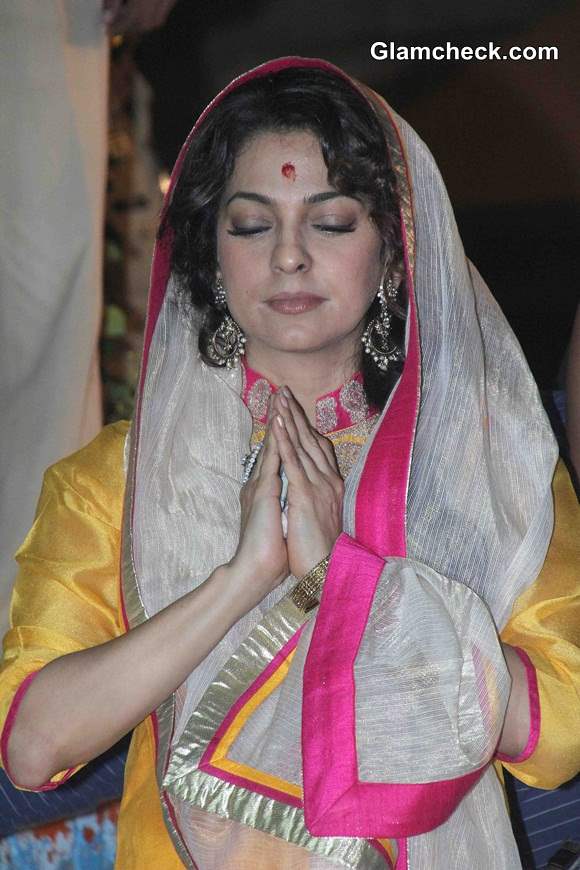 Juhi Chawla visits Varanasi to promote Sony Pal 2014
Dressed in an elegant yellow salwar with embroidery along the neckline and pink detailing along the sleeves and collars, the actress was a picture of calm and poise. Her dupatta was a sheer white with silver, pink and yellow border. She opted for matching traditional bangles, finger rings and heavy jhumka for accessories.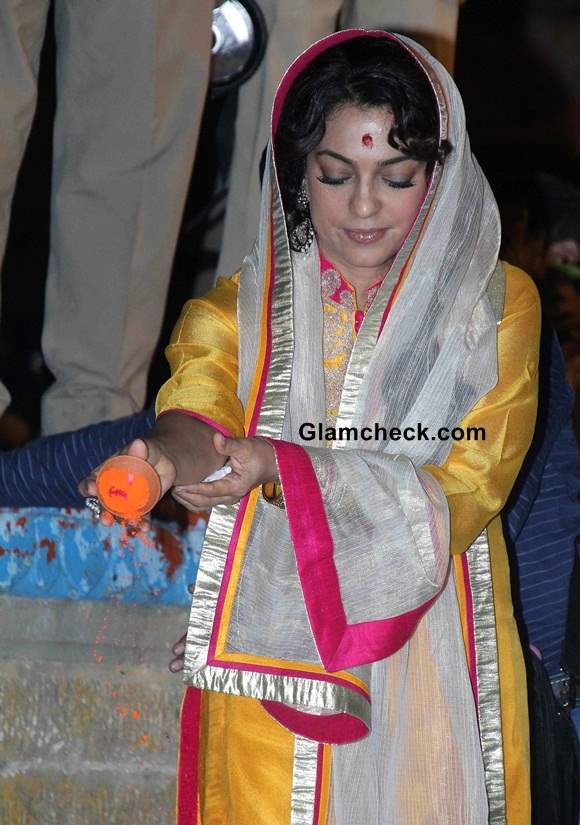 Juhi Chawla 2014 Varanasi to promote Sony Pal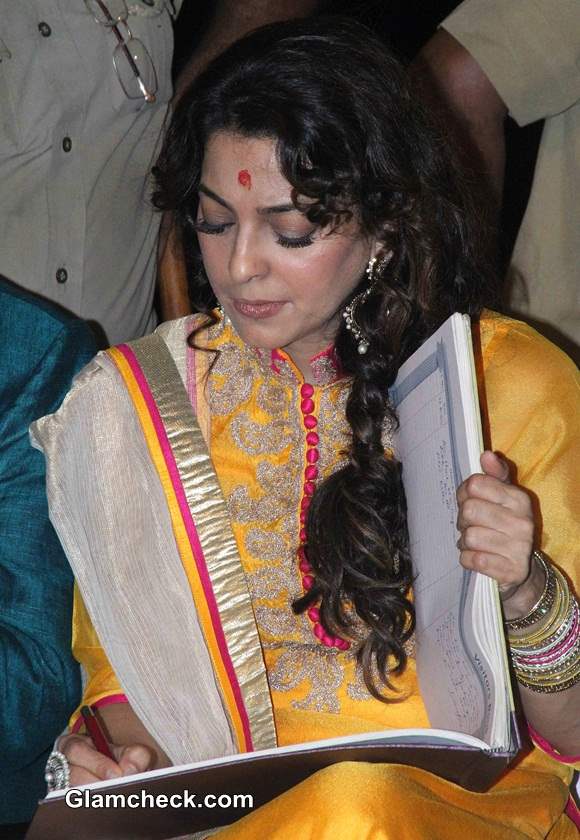 Juhi Chawla 2014
Solaris Images