t's nice to catch our gorgeous Bollywood celebs in their de-glam look once in a while. This time it was the two stunning sisters Karisma and Kareena Kapoor along with their close friend, the pretty Amrita Arora. They were spotted leaving a restaurant in Mumbai on 28th October.
Kareena and Amrita were seen in what looked like their gym wear with dark shades shielding their eyes.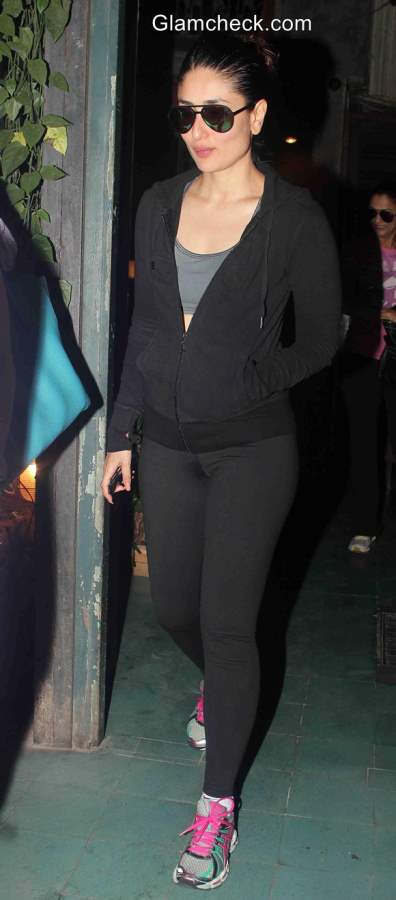 Kareena Kapoor casual look 2014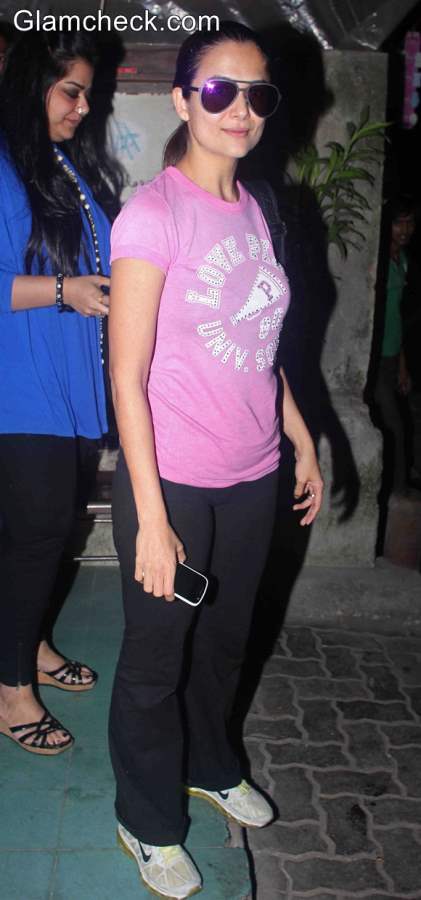 Amrita Arora 2014
Karisma rocked a black maxi dress and a printed scarf. A lovely teal colored handbag completed her casual look. Our verdict, glam or de-glam, these three beauties looked lovely.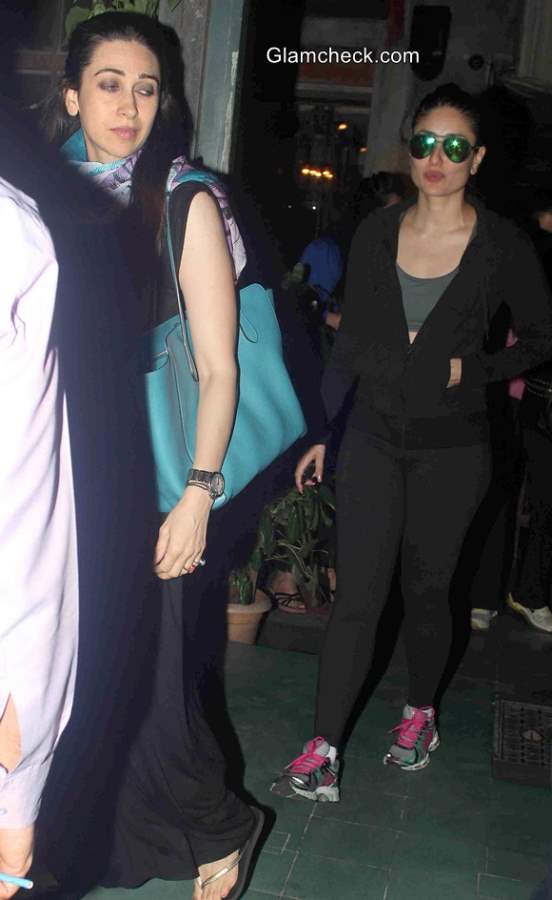 Karisma and Kareena Kapoor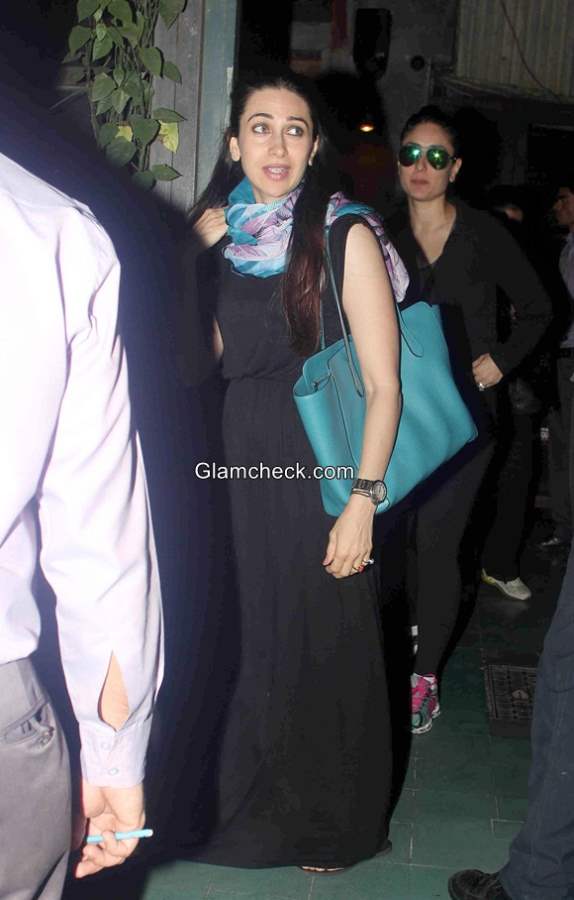 Karisma Kapoor and Kareena Kapoor
Solaris Images