Bollywood actress Karisma Kapoor loves her monochrome palettes and it's never more evident than when she's seen out and about just doing regular non-celeb things. Like when she was spotted at the airport in Mumbai, India on November 19, 2014.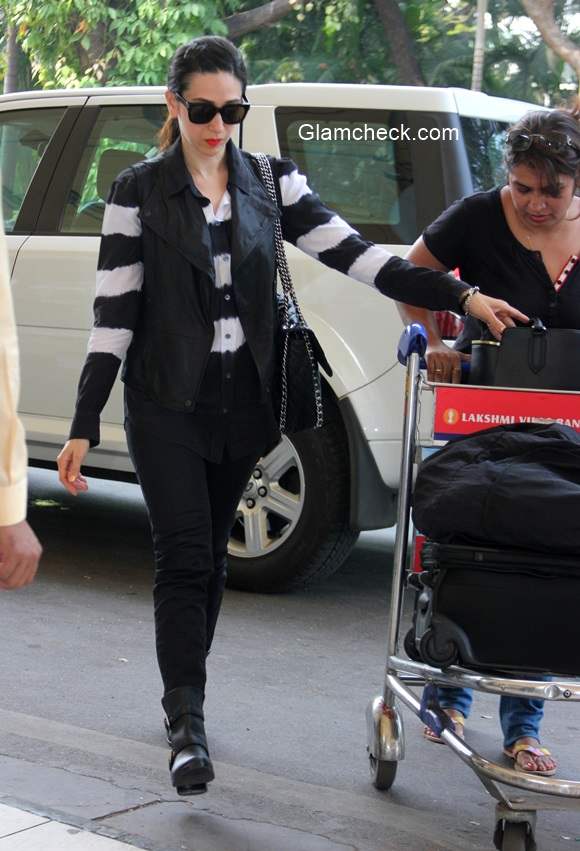 Celeb Spotting – Karisma Kapoor at Mumbai Airport
Karishma wore black pants with a striped white and black blouse and a black sleeveless leather jacket. All very basic and true to her signature style.
She displayed a dedication to the black theme, choosing to accessorize the outfit with a pair of large black sun glasses, a black handbag with chain detailing and even black boots. Her hair was tied back into a slick ponytail thus streamlining the look dramatically. A bright red lippie was the only spot of colour in the whole ensemble.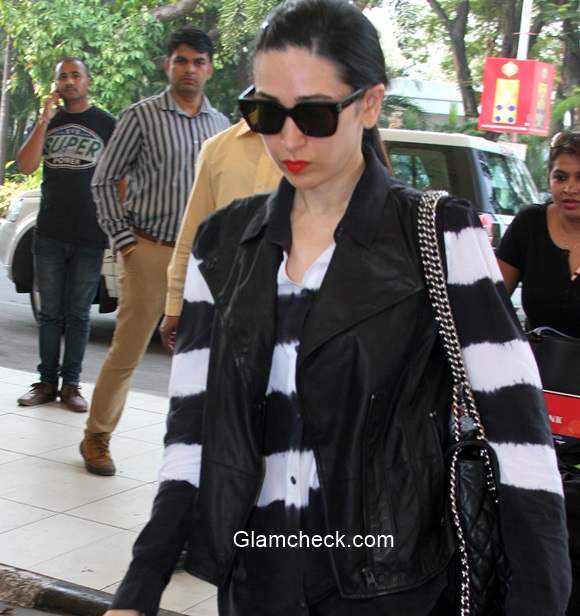 Karisma Kapoor casual style 2014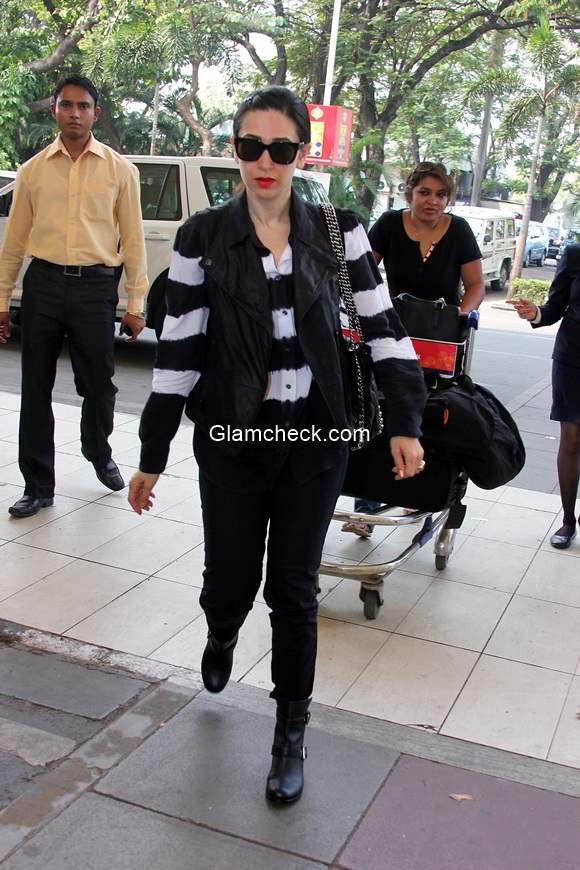 Karisma Kapoor at Mumbai Airport
Solaris Images