Designer sarees may come and go but there is just something about the traditional Indian silk sarees that spell beauty! Don't you think so? And when it comes to traditional sarees, Rekha is one of the very few women who have really brought it to the fore of fashion, style and luxury. Here's to another one of Rekha's iconic saree look.
The pictures here are from her recent outing for the Dadasaheb Phalke Award ceremony in Mumbai on May 10th, where veteran Indian actor Mr. Shashi Kapoor was honoured for his contribution to Indian cinema.
Any else who is familiar with Rekha's saree style will know that she prefers to wear it all out. This is perhaps one of her most subtle saree looks.

Rekha 2015 at Dadasaheb Phalke Award ceremony
She wore a beige and gold silk saree with a matching gold-toned quarter sleeved blouse. Gold bracelets, jhumkas (ethnic Indian earrings) and gold finger rings added to the look. The shimmery gold clutch is something we've seen her carry more than once, our guess it's one of her favorite pieces. Her collection of potlis and clutches are something to be talked about considering she's spotted carrying some of the best designs.
Coming back to her appearance at the ceremony, Rekha added her signature dark kohled eyes and dark red lips to complete the classic saree look. My god! Doesn't she look absolutely gorgeous? What we would or wouldn't do to look like her when we reach that age! Sigh.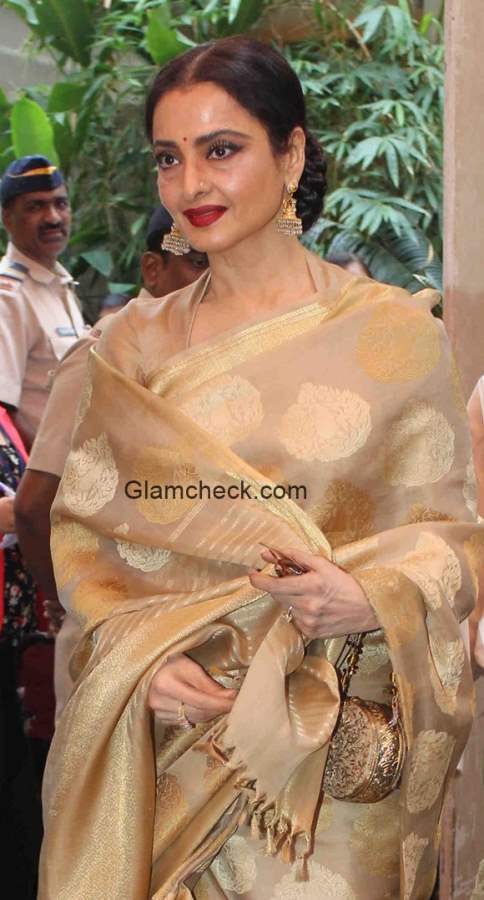 Rekha at the Dadasaheb Phalke Award ceremony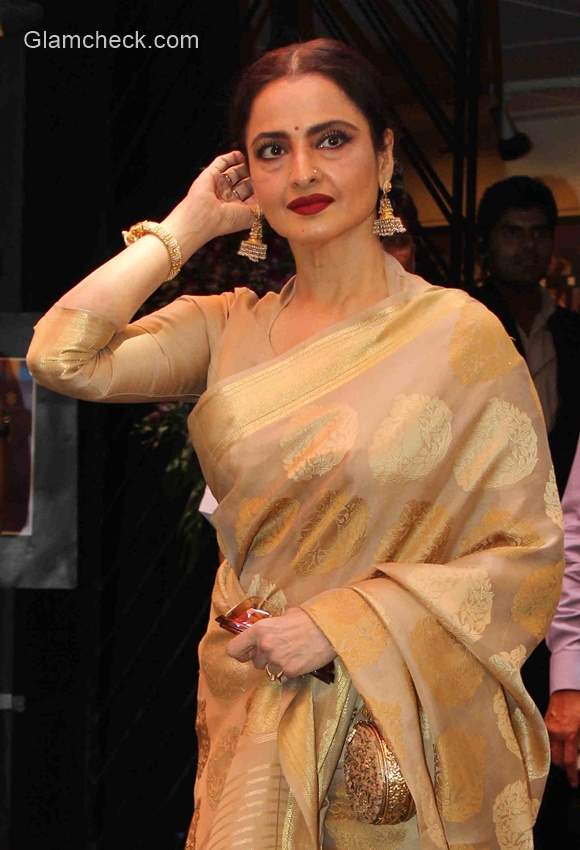 Rekha 2015
Solaris Images