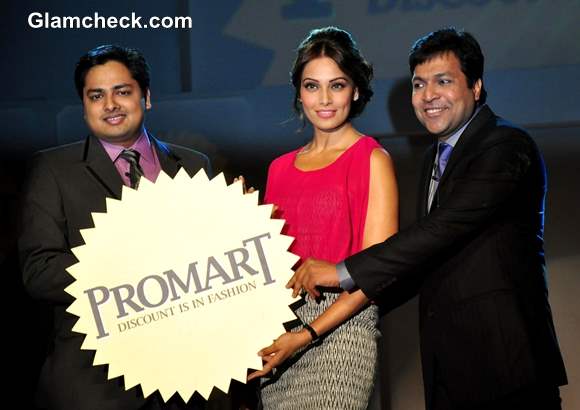 Bollywood actress Bipasha Basu unveiled Promart Retail's new brand identity at a special fashion show at Mehboob Studios in Mumbai, India on February 27. She also walked the ramp in one of the numbers from Promart's new collection.
Her Look
Modern chic
What she wore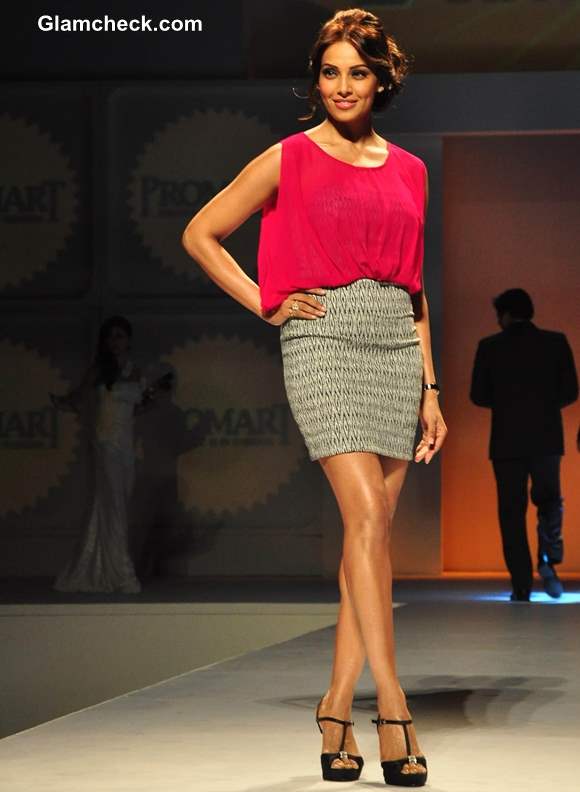 Bipasha Basu at Promart Retail Fashion Show
Bipasha wore a very eye-catching number! Her ensemble consisted of a patterned black and white dress that was strapless and had a high neckline. A bright pink sleeveless, sheer top fell from shoulder to waist, stitched into the dress at the end so that the outfit seemed at first glance to be a flowy blouse with a separate skirt.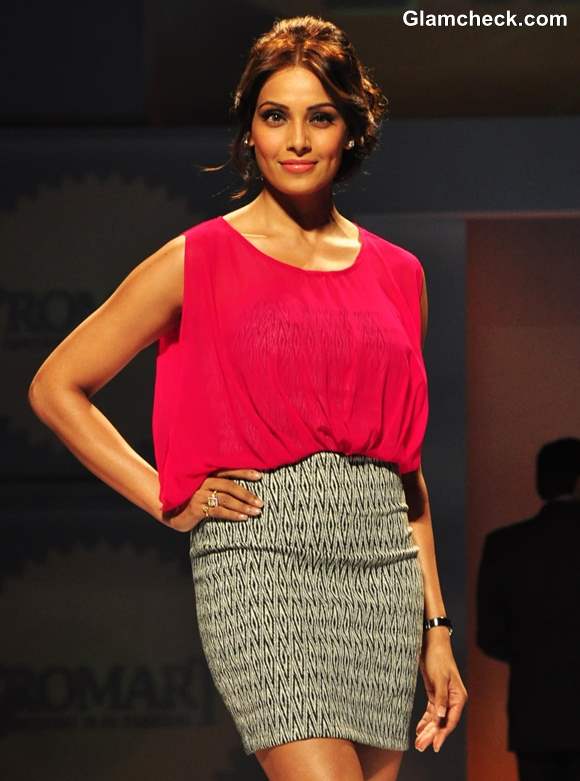 Bipasha Basu 2013 Promart Retail Fashion Show
It's a preppy little dress, so much fun and so much sex appeal. Of course, the fact that the leggy Bong beauty was modelling it upped its desirability intensely. We're pretty sure this one will be flying off Promart's shelves like hot cakes!
She accessorized with black ankle strap heels, stud earrings, a ring and a black watch.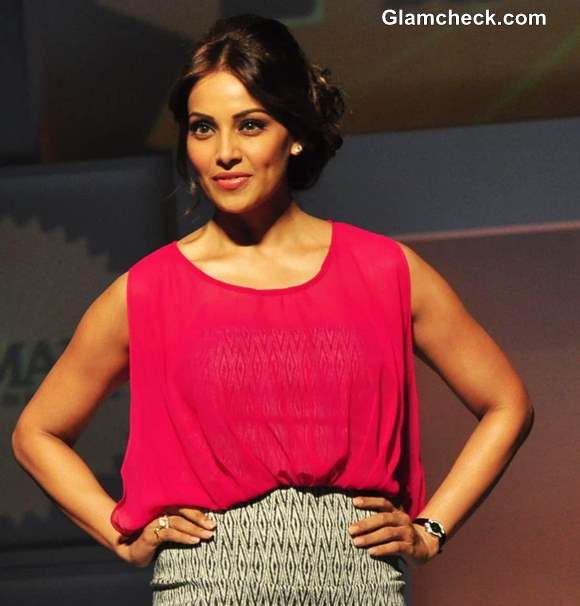 Bipasha Basu 2013 ramp
The voluminous bun that her hair was styled in matched the gaiety and fervour of the dress. Although she wore a pale pink lipstick, it seemed much brighter as it reflected off the colorful outfit. Mascarraed peepers completed her look.
Watch the collection:
Promart Retail Fashion Show Unveils Peppy New Line

Major fashion brand Promart Retail presented their new identity while presenting their latest range of clothing at a special fashion […]
Indian Photo Agency