Fall/Winter 2012
Color Trends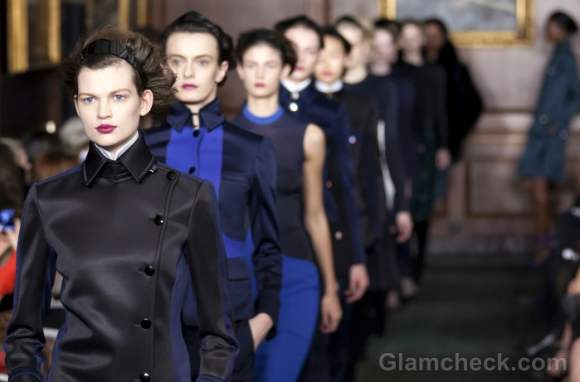 Color trends for Fall/Winter 2012 spell the neutral palette of Beiges & Nudes as these come as a fresh change after a season dominated by color. Classics-Black and Gray, Blue and of course, Tangerine Tango are the other colors of Fall/Winter 2012.
Footwear Trends
The changing fashion trends also include the footwear trends that are highly influenced by the fashion mood and the most favored trends for the season. Brogues, Pumps, Wedges and ankle straps footwear form a major part of the footwear trends for Fall/Winter 2012.
Hairstyle Trends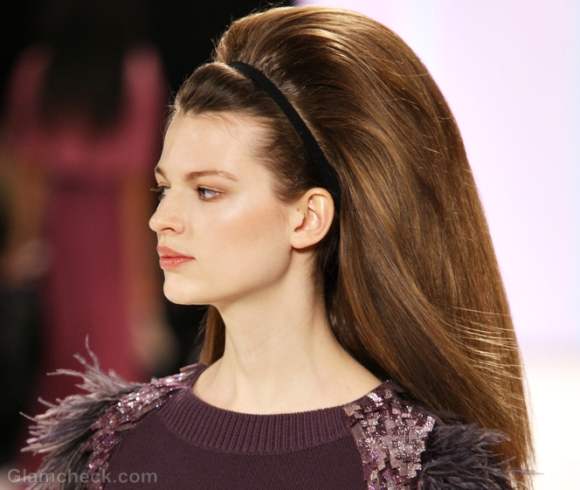 From dramatic bouffant hairdos to sleek ponytails and androgynous hair, Fall-Winter 2012 is all about being experimental with various hairstyle and looks.
Makeup Trends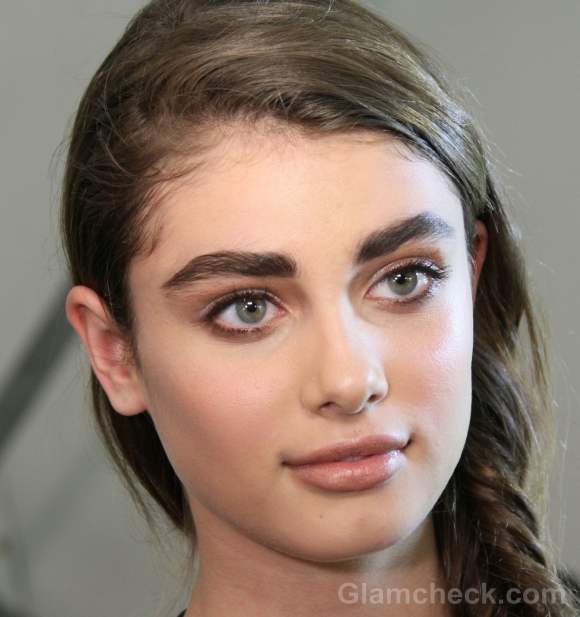 Makeup Trends fall-winter 2012 covers almost every look one can think of. The natural look, bold eyebrows, dramatic eyes, bleached eyebrows, huge eyelashes, bold lips and so on …
Accessories Trends
Fall-Winter 2012 handbags, jewelry, footwear and gloves.
Celebrity Spotting at Fall/Winter 2012 Fashion Week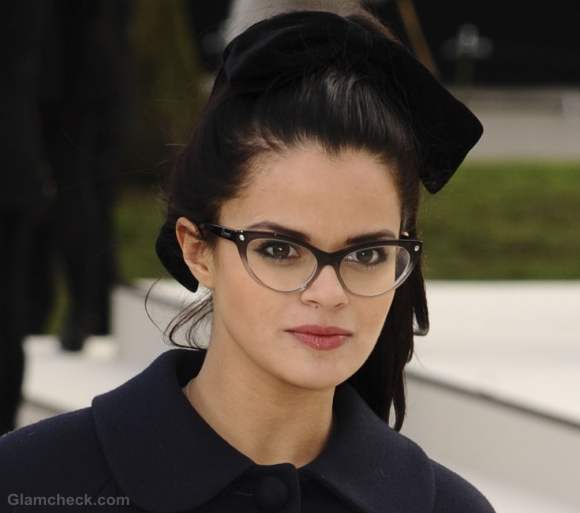 Runway Shows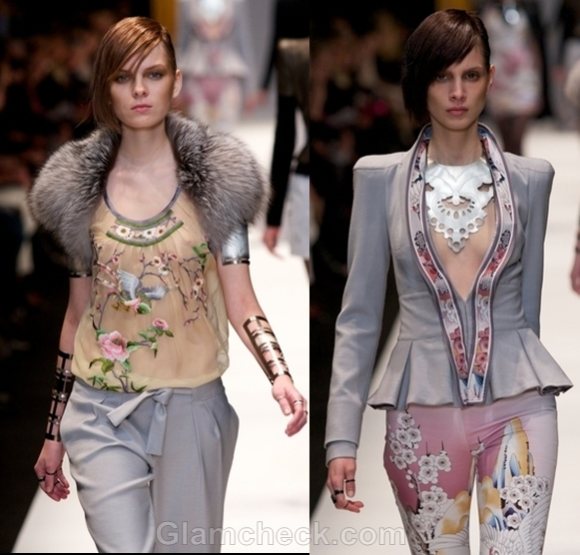 Spring/Summer 2012
Fashion Trends
Spring/Summer 2012: Floral Dress by Nikolay Krasnikov

Nikolay Krasnikov's S/S 2012 collection at the Mercedes Benz Fashion Week in Moscow presented a very wearable range of […]
Prina Tornai Bridal Collection S/S 2012

Self-made and self-learned Pnina Tornai showed the magic of feminism and sensuality with an haute couture bridal wear collection straight […]
Footwear & Accessories Trends
Footwear Trend : J.Mendel Bandage Heels S/S 2012

J.Mendel steps into the 1970's exuberance with his Spring summer 2012 collection presentation during New York Fashion Week held […]
Accessories Trend : Subversive's Floral Beads for Timo Weiland

Designers often collaborate to combine their creative energies and ideas and channelize it all into one successful collection. Often […]
Makeup Trends
Makeup Trends S/S 2012: Bright Lips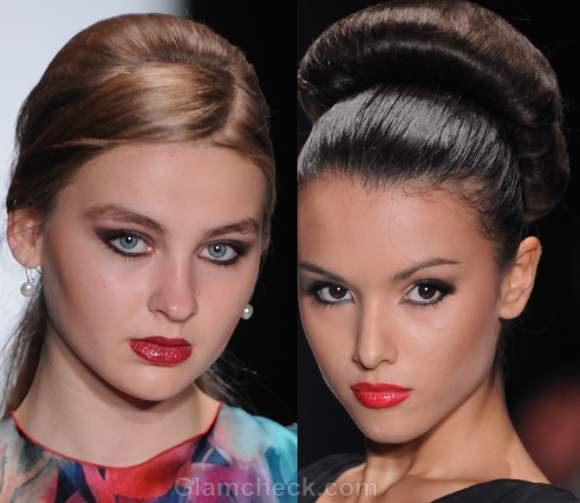 Out of the various trends the world of fashion boasts of every season, the lasting ones are those that […]
Hairstyle Trends
Hairstyle Trends S/S 2012 : Curly, Straight & Messy hair

Like all the other forms of styling, hairstyling too is like an art. It doesn't come to everyone naturally. […]
Hairstyle Trends S/S 2012: Buns Braids & Futuristic Updos

Of the million things including genes, exposure, culture & taste that define ones look and style statement the most […]
Swimwear Trends
10 Stylish & Interesting Swimsuits for S/S 2012

Swimsuits are no longer the piece of clothing restricted only to water activities but also make for a perfect […]